Note: This post contains affiliate links. This means we may make a small commission if you make a purchase. This doesn't cost you any more, but it does help us to continue publishing helpful content. Thank you for your support!
You finally found a great deal on tickets, making your family vacation that much more affordable. Then you planned your trip. From hotels to activities and transportation, every little detail is taken care of. You've even packed your suitcases. Now you want to be certain that you have everything you need in your carry-on to get there in one piece. You came to the right place. Here's your checklist for what to pack in your carry-on.
1. Backpack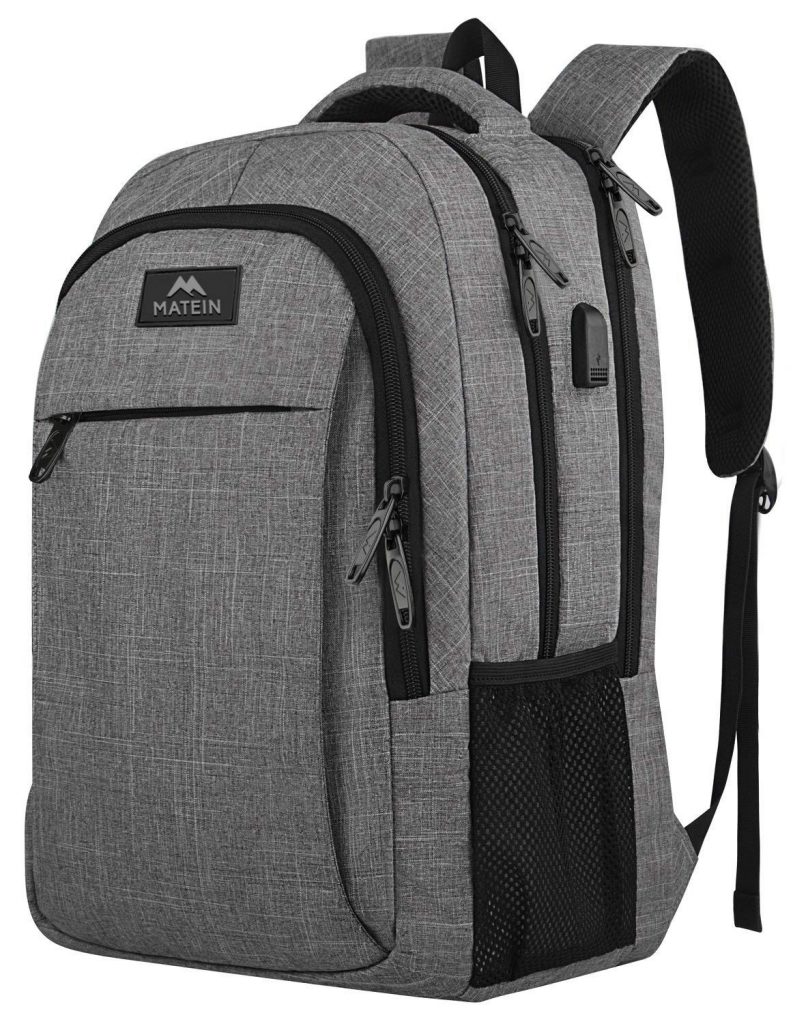 First things first. You need a handy backpack to pack all your carry-on items. But not just any backpack. You need one that will make flying with kids easier on you. Especially when you're in a hurry (perhaps after your baby just threw up all over you?). We really like the Matein Travel Backpack because it has so much storage. And lots of pockets too, so you can keep everything neatly organized in their own spots. It even has a secret, anti-theft pocket on the backside where you can put your passport!
If you're going for more style than functionality, check out the Seventeen London Marylebone Backpack or the Kroser Casual Backpack.
2. Passport Holder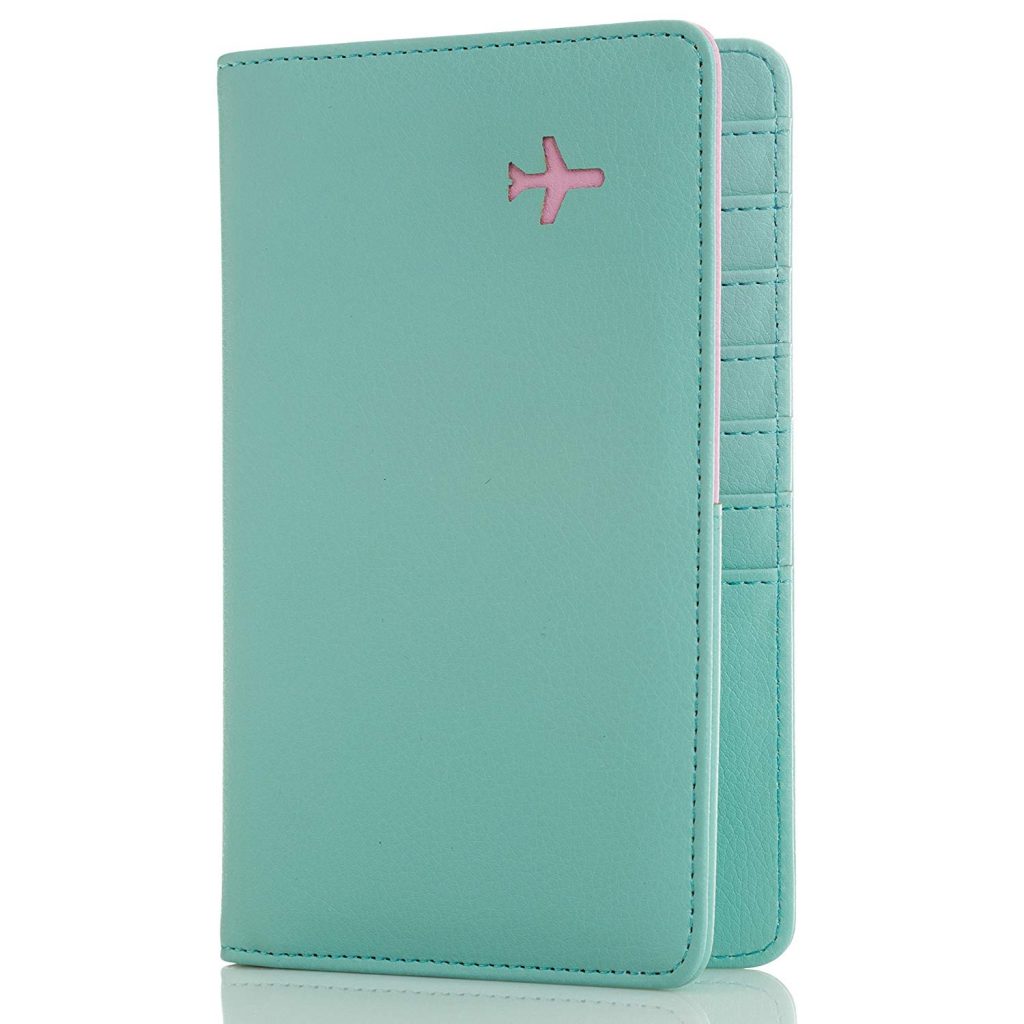 Having a passport holder makes it a breeze to keep your travel documents organized. If you're prone to losing things, then you owe it to yourself to get a passport holder. We recommend the Travel Design All-in-One Travel Wallet. It has a nice, simple design, yet it holds your cash, credit cards, boarding passes, a pen, and up to two passports. This passport holder definitely meets the definition of useful things to pack in your carry-on.
3. Kids Sunglasses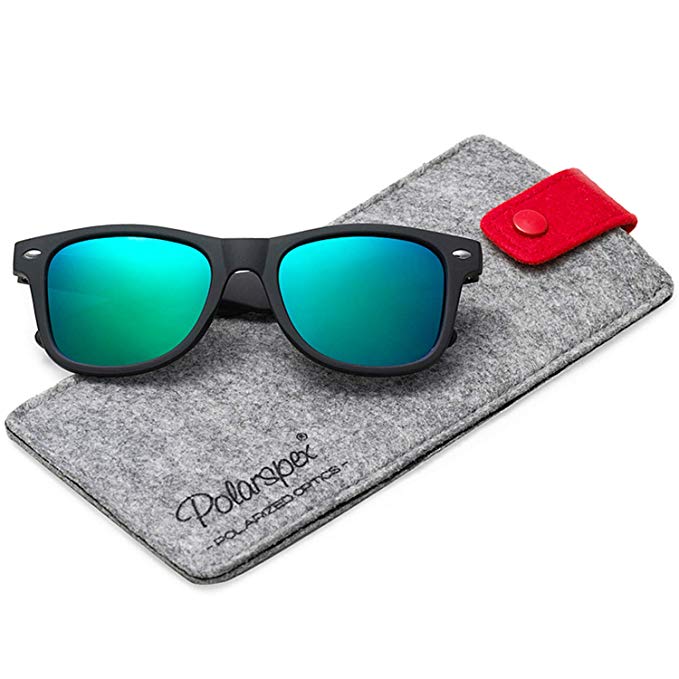 Hey, who says kids can't travel in style? And you will avoid having to hear them complain about the sun in the eyes. The Polarspex Polarized Sunglasses are a very popular option. The frame, lenses, and hinges are all made of plastic, so you don't have to worry about your kids getting scratched. Also, the Polarpex Sunglasses come in lots of boys and girls colors and with a nice felt carrying case.
For a more sporty look, check out the Vatter TR90 Unbreakable Polarized Sport Sunglasses. The Vatter Sunglasses' frame and lenses are made of composite material that won't break. That means they won't snap on your child's face.
4. Reusable Water Bottle

Nothing is more irritating (or timewasting) than having to stop to buy water. Get a reusable water bottle, so you won't have to stop next time. The Simple Modern Ascent Water Bottle is vacuum insulated and double-walled, keeping your beverage hot or cold for hours. Besides filling the bottle with water, it also came in really handy when we went to Iceland in the winter and needed a hot beverage to warm us up. We've even filled it up with soup in Munich to keep it warm until we got back to our hotel.
There are also several collapsible options on the market like the Anntrue Collapsible Water Bottle. The bottle is made out of food-grade, BPA-free silicone and collapses to save space in your carry-on. We used one of these for years but recently gave it up because you can't really use it with hot liquids, and we never collapsed it. So what's the point?
5. Neck Pillow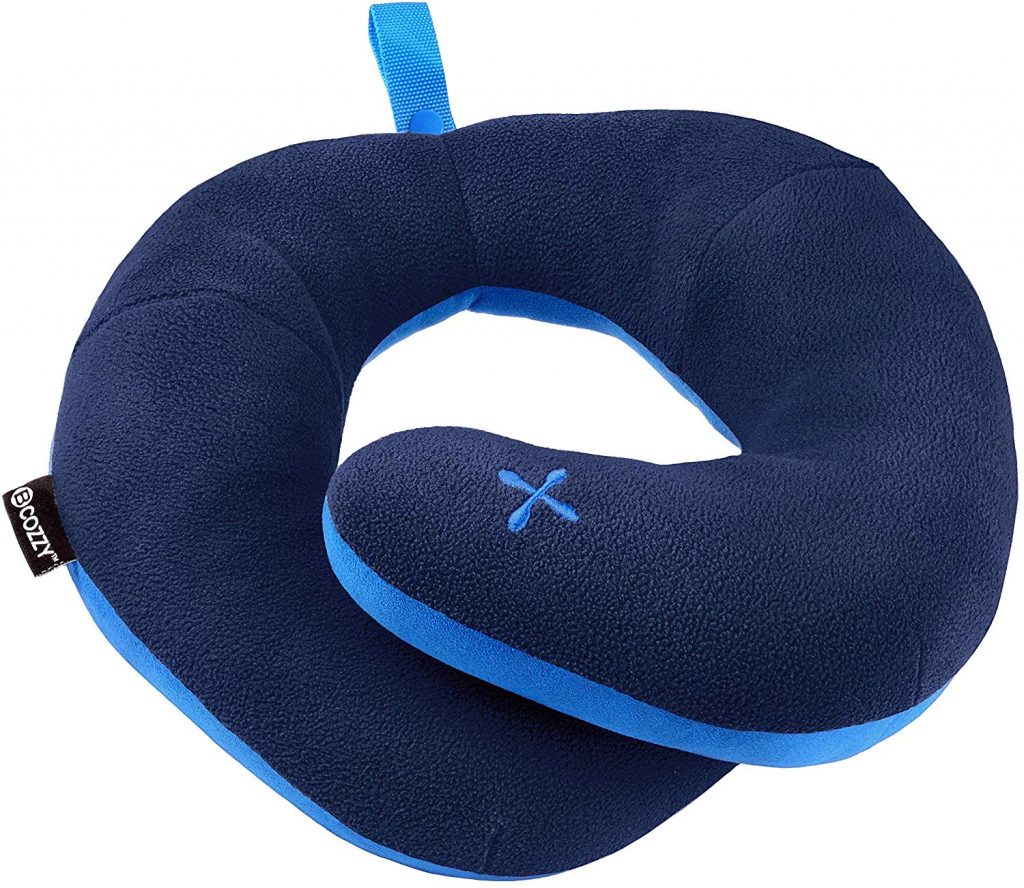 This is "make or break" type of stuff. A good neck pillow could be the difference between getting some rest or being completely miserable on the airplane. The BCOZZY Chin Supporting Travel Pillow is one of the best options on the market. The secret is in the overlapping arms that keep your head from falling forward (goodbye, bobblehead…). The BCOZZY comes in 3 sizes — Child, Adult, and XL — so everyone in your family can catch some Zs in the air. By the way, we've also used our neck pillows as regular pillows for the kids countless times.
If you're short on space or just don't want to risk leaving your neck pillow behind (we've never done that…), the Purefly Inflatable Travel Pillow is a great option. Just inflate it (with a nifty little button no less) when you need it, and deflate it when you don't. The Purefly stores in a nice velvet bag about the size of an iPhone when not in use.
6. Eye Mask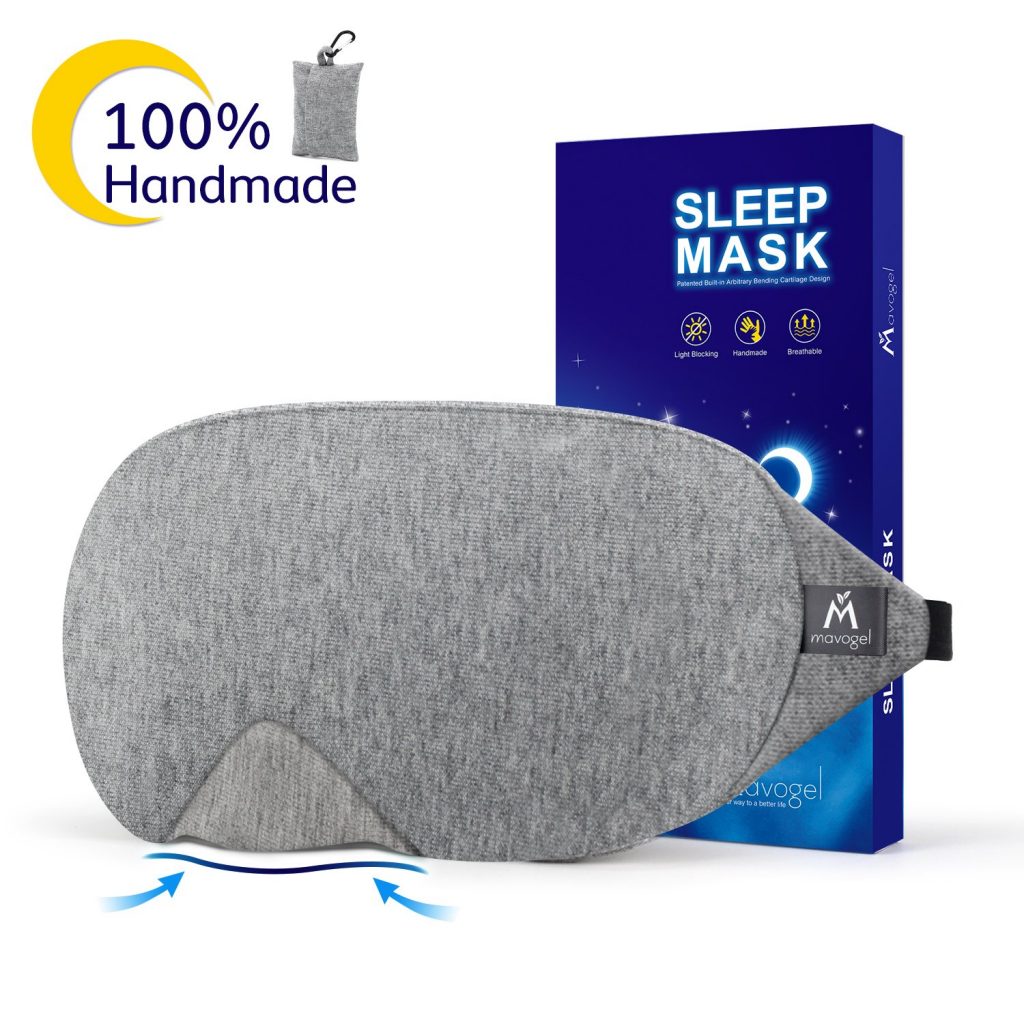 If you're going to try to rest on the airplane, you might as well do it right. The Mavogel Cotton Sleep Eye Mask will completely block out the light and glare without sacrificing comfort. Mavogel took care of the details too like putting the buckle further back from the ear. Who hasn't dealt with that annoyance before?
The Alaska Bear Natural Silk Sleep Mask is a more traditional sleep mask made out of silk. It's a great option as well.
7. Coloring Books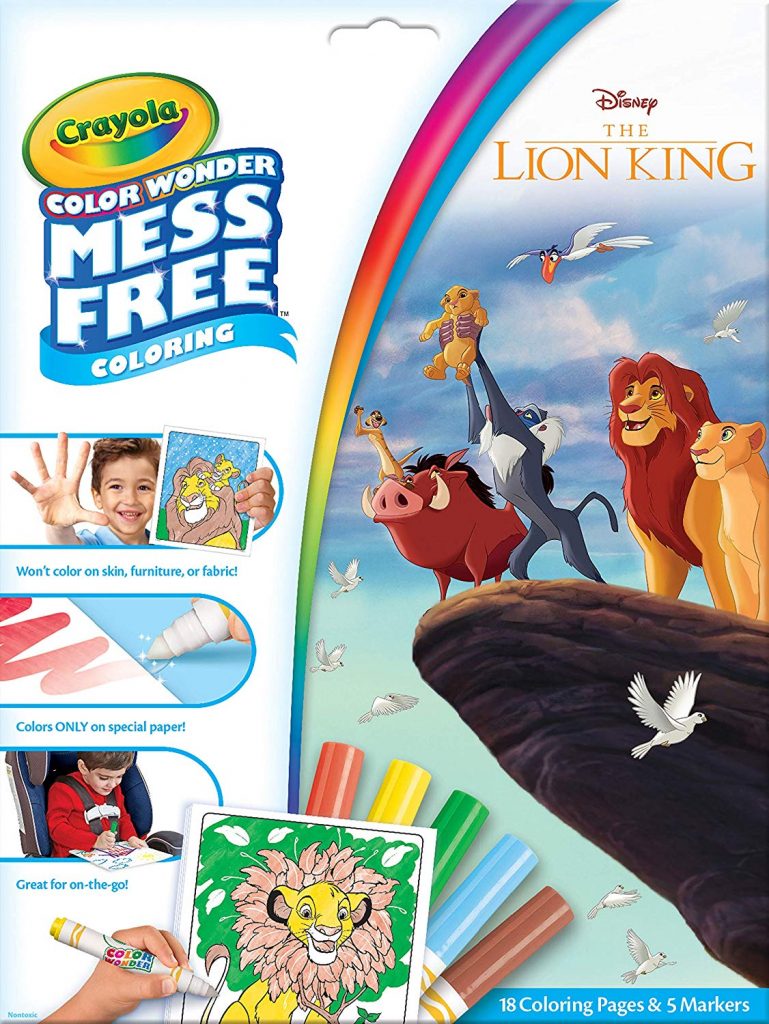 You need easy access to activities that keep your kids entertained during your next flight. Coloring and reading books are perfect to pack in your carry-on because they don't take up much space. The Crayola Color Wonder Coloring Book features a variety of Disney characters and comes with mess-free markers (yay!), so you don't have to worry about your kids writing on the seat, the tray, or their clothes. This Crayola Coloring Book is good for kids as young as 1 year old.
For older kids, the Melissa & Doug On the Go Magic Velvet Pattern-Reveal is a little more challenging and requires more creativity. It also comes with mess-free markers.
If you're looking to spark even more creativity, this World Traveler Coloring Book is more free-flowing and even comes with instructions on how to design patterns and make your creations really pop. You might even enjoy coloring them yourself when the kids fall asleep.
8. iPad/Tablet/eReader (and Kid-Friendly Cases)
Yeah, this one can be controversial. Too much screen time… I understand. The trick is to make sure they don't overdo it to the point where electronics are their go-to activity. But iPads or Tablets can be really great for entertaining not just the kids but the whole family on the airplane. If you don't already have an iPad or Tablet, I highly recommend that you pack one in your carry-on. Just make sure you limit access to electronics the same way you would at home.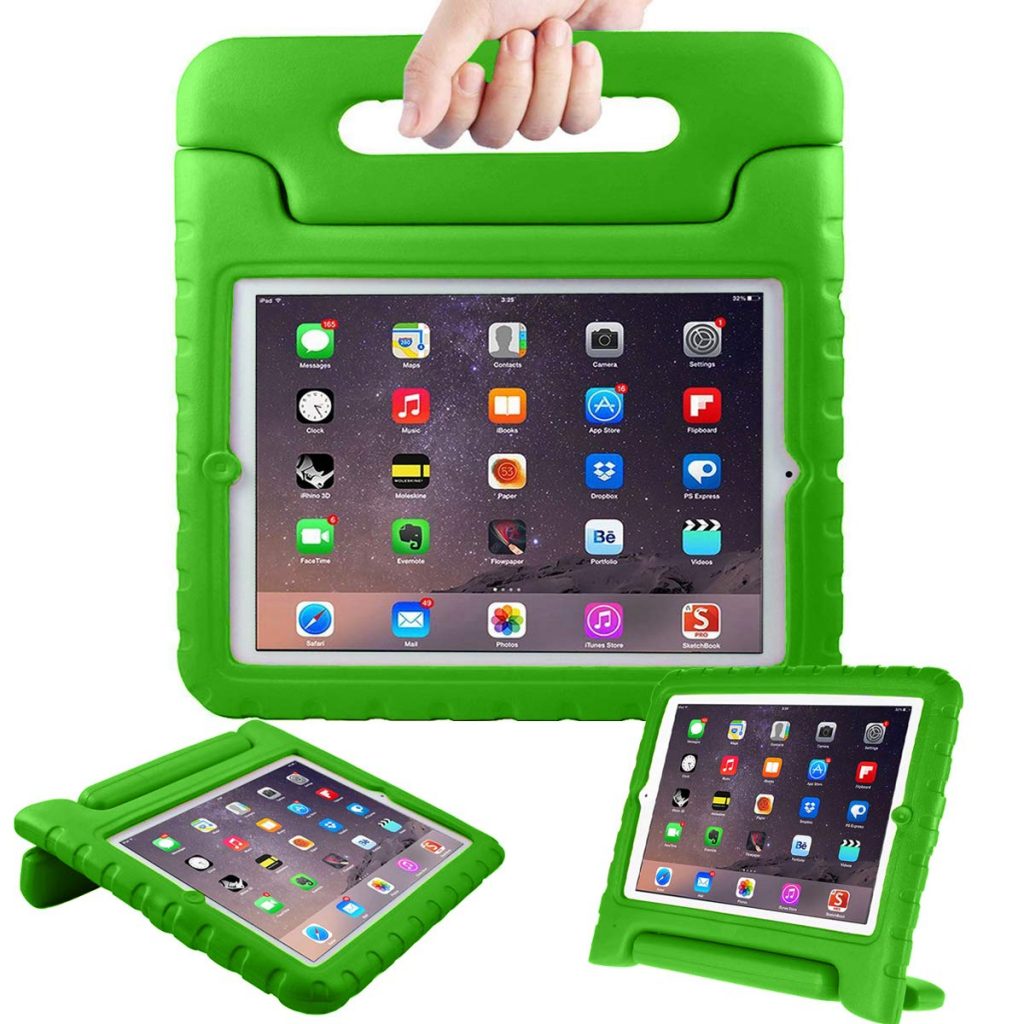 These days you can get a great deal on iPads and Kindle Fire and eReaders. Regardless of your tablet preference, you need a case to protect it from spills and falls. The AVAWO Kids Case is a really popular choice because it's substantial and easy for kids to hold. But it can take up quite a bit of space in your carry-on. The YOUMAKER iPad Case is a lot trimmer, will fit better in your carry-on, and has a little bit more of an "adult" look while still protecting your device.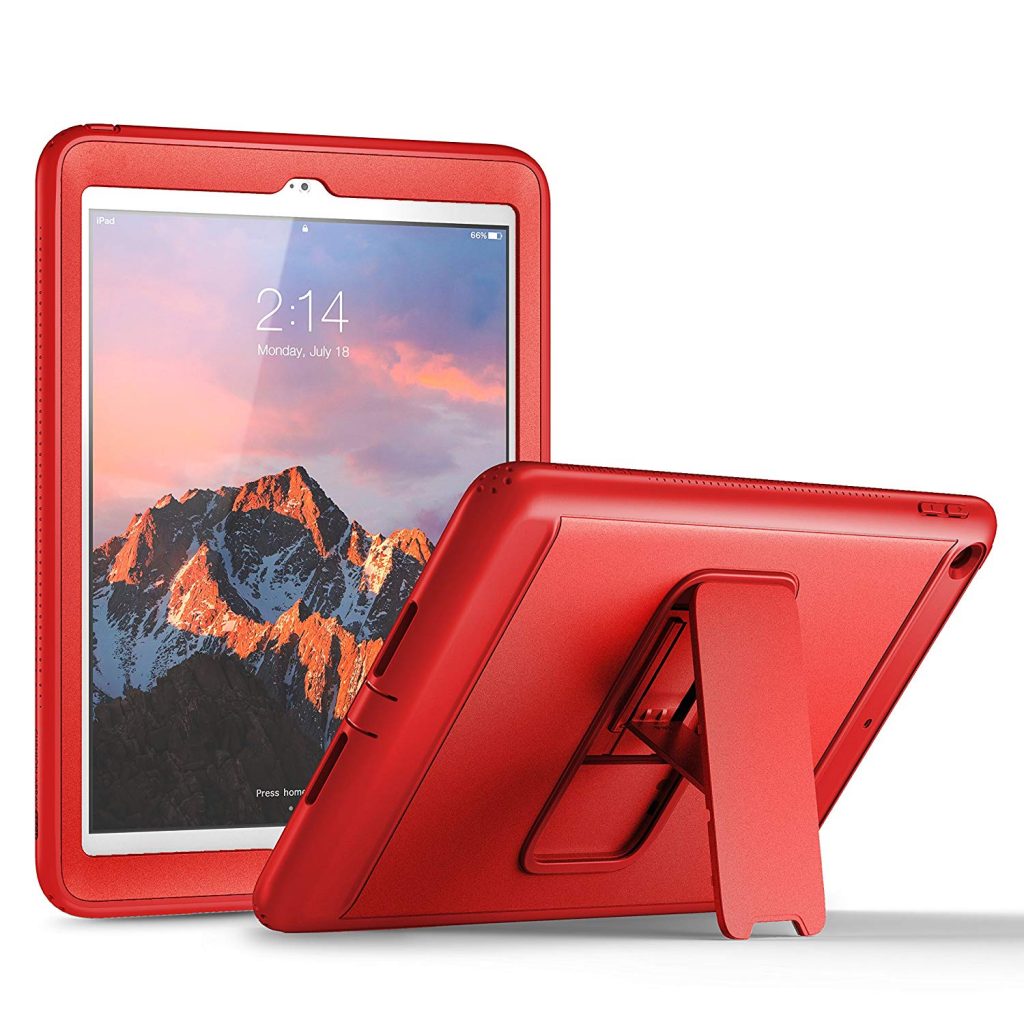 The Kindle Fire also comes as a Kids Edition Tablet, complete with a built-in case and Amazon's "if it breaks, we'll replace it" guarantee. You just can't beat that!
9. Headphones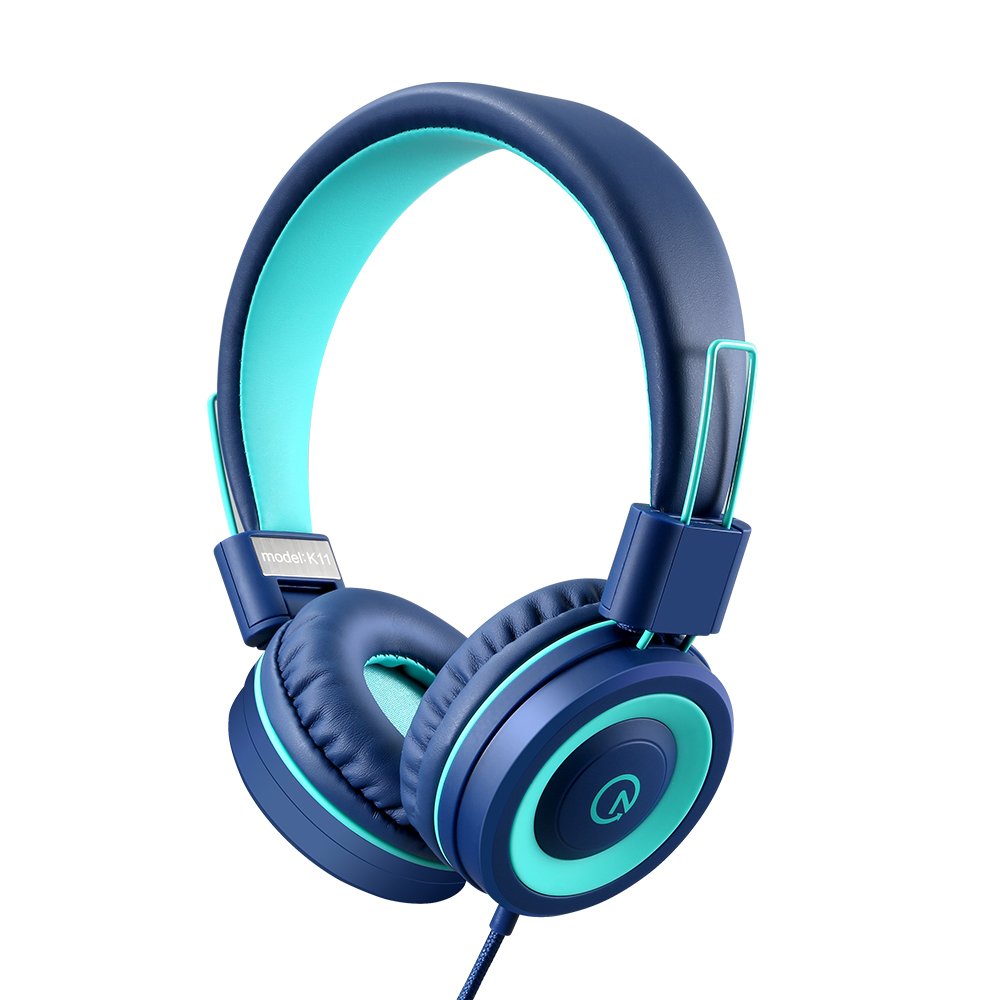 What good is having movies on the airplane if you can't hear them? Most headphones aren't made for kids, so they fit awkwardly, often too big for your kids head. Not the noot K11 Foldable Kids Over-the-Ear Headphones. We especially recommend these because they fit over the ears (in-ears just come out every two seconds) and have a braided cord that lasts longer than most. Also, they come in a variety of colors and fold down neatly to pack down in your carry-on.
10. Headphone Splitter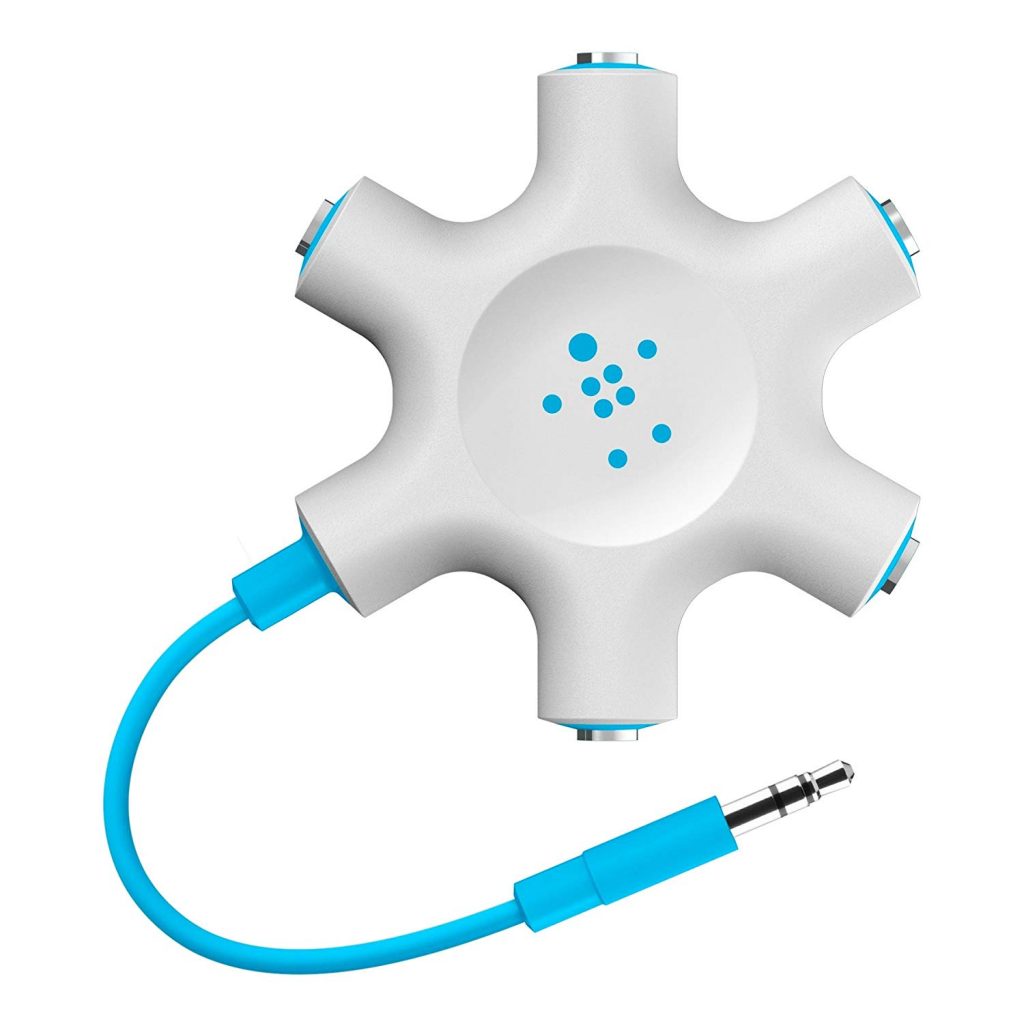 Even if you only have one kid, you need a headphone splitter. That way more than one person can watch the iPad at a time. If you have more than one kids, then you won't be able to get away without it. Belkin makes the RockStar 5-to-1 Headphone Audio Splitter, and it works flawlessly. Just connect the splitter to the iPad and up to 5 people can connect their headphones to the splitter. Who knew such a tiny product could be so useful.
11. Portable Phone/Tablet Charger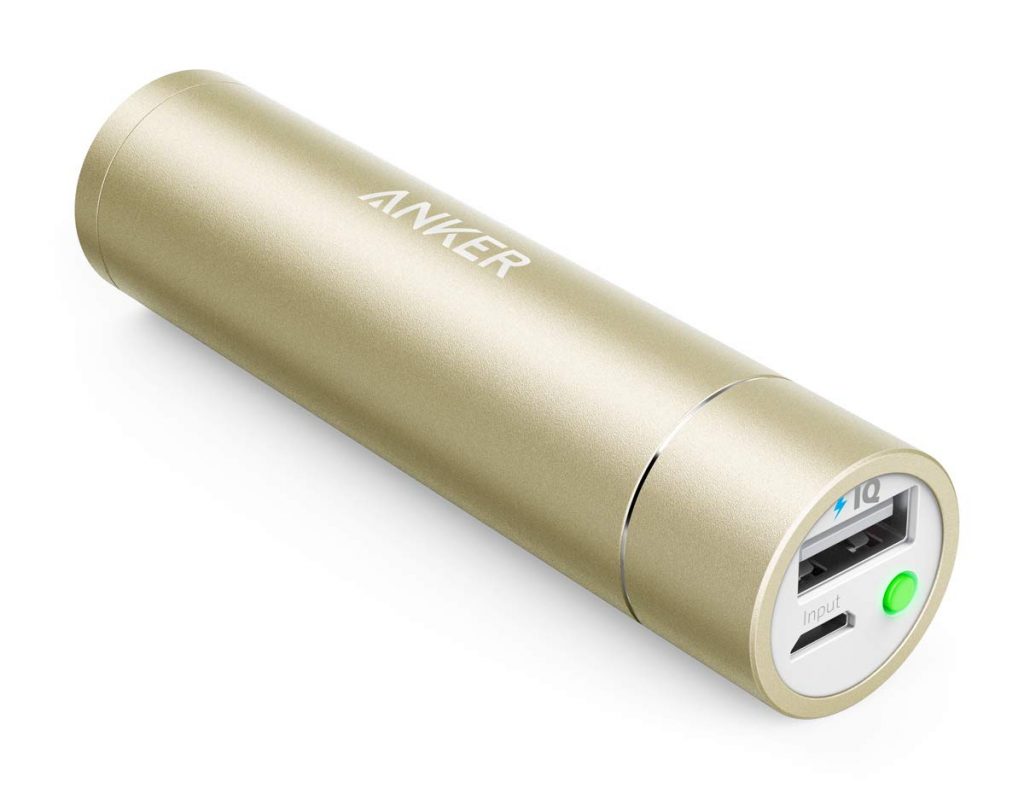 You should never forget to pack your regular phone/tablet charger in your carry-on. Nowadays, many airplanes, even in domestic routes, have electrical outlets where you can charge your devices. But there are still plenty of times when they haven't been updated, and you'll be without a prayer if you run out of battery. The Anker PowerCore+ Mini Portable Charger is an external battery that packs a ton of energy in a lipstick-sized container. With the PowerCore+ Mini, you can charge your device back up to 80% and get a few more hours of entertainment.
For a lot more battery power, Anker also makes the PowerCore 10000. It's a little bigger (about half the size of an iPhone), but it can completely charge devices between 2 and 3 times! Not bad for the space trade-off.
12. Hand Sanitizer

Forget about your carry-on, hand sanitizer is a must any time, anywhere. The Cleanwell Botanical Hand Sanitizer Spray is super easy to use and made entirely from botanical ingredients. So they are non-toxic, alcohol-free, and chemical-free. Go ahead and buy a whole pack of them. You'll need them for the carry-on, the diaper bag, the purse, the lunchbox, the junk drawer…
Babyganics makes a Foaming Hand Sanitizer that is really good as well. Because it's a foam, it's easier for kids to see and to rub it in. And just like Cleanwell products, Babyganics are non-toxic, alcohol-free, and chemical-free.
13. Portable Booster Seat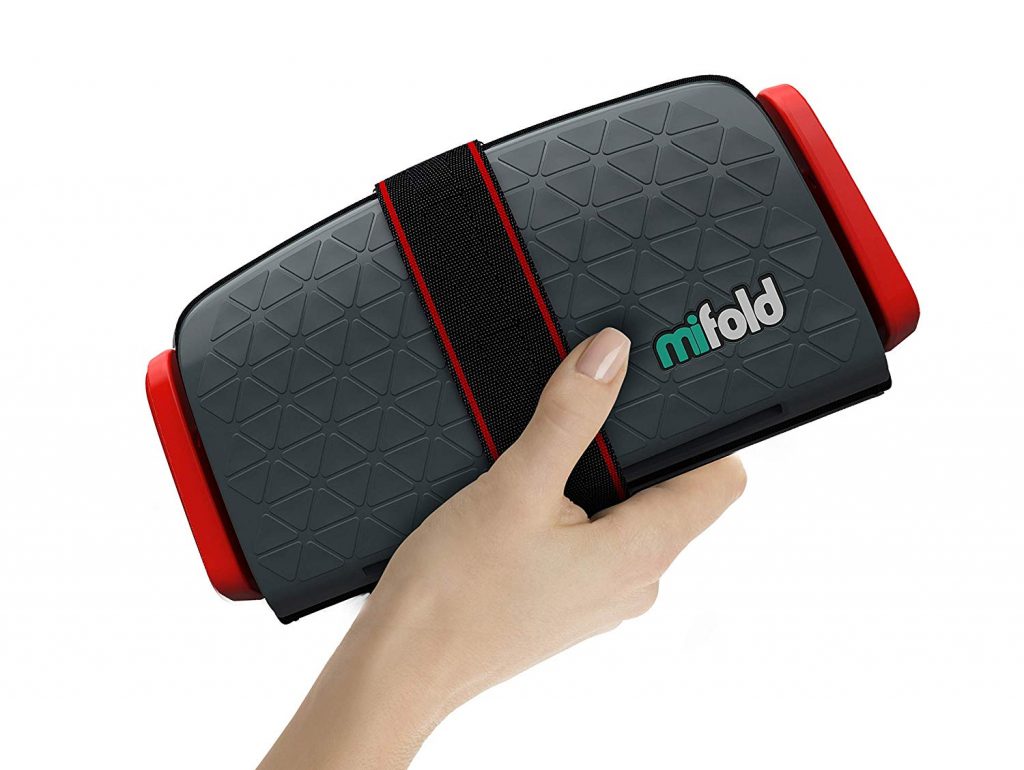 Whether you're renting a car, using rideshare (like Uber, Lyft, etc.), or riding with your friends or family at your destination, you'll need car seats to keep your kids safe. If your kids are at the age (and weight) when they can use a booster seat, the mifold Grab-and-Go Booster Seat and the BubbleBum Inflatable Backless Booster Seat are the two most popular choices.
Why pack it in your carry-on? Because you don't want to be stuck at the airport if your checked bags don't make it to your final destination.
We have a lot of experience with the mifold Grab-and-Go since we've owned one for a while. We love it. It works not by boosting your kid up, but by bringing the seat belt down. The mifold is so practical that we even use it at home from time to time.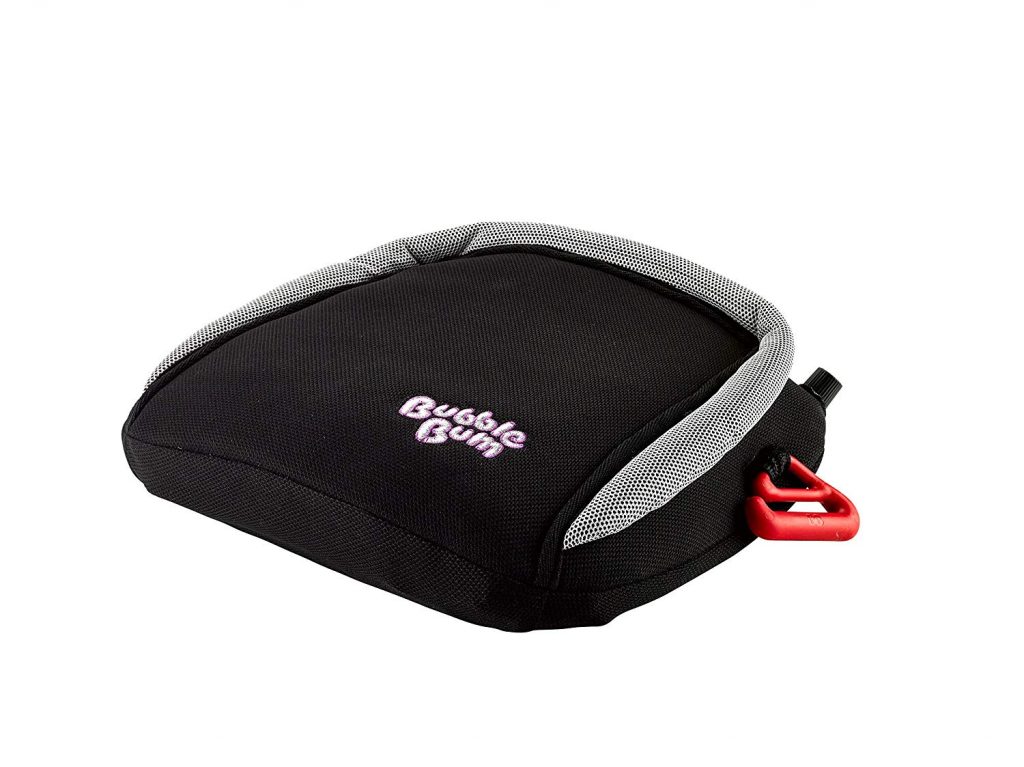 On the other hand, the BubbleBum Booster Seat works more like a traditional booster seat by lifting your child up. But it deflates and stows away nicely when you're not using it. Brilliant!
14. Jet Lag Remedy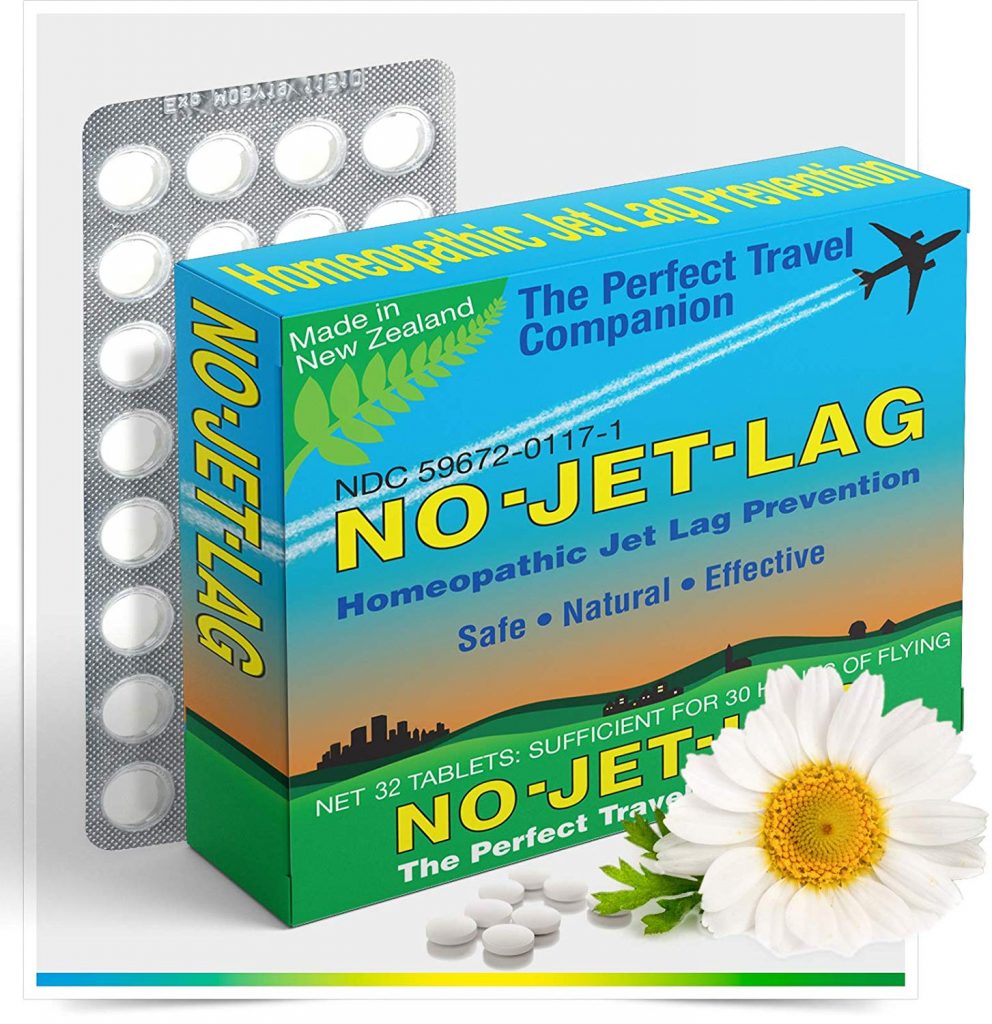 Sluggish, disoriented, and just downright beat up after your flight? Hit the ground running on your vacation by not wasting time recovering from jet lag. Miers Labs No Jet Lag Homeopathic Remedy helps alleviate jet lag symptoms, getting you to your destination as good as new. And it's made entirely from natural ingredients. Just chew 1 tablet each time your plane takes off and lands, and 1 every 2 hours while flying.
If you travel for work, get the No Jet Lag Remedy to make sure you arrive fresh enough for a whole day of work.
15. Stroller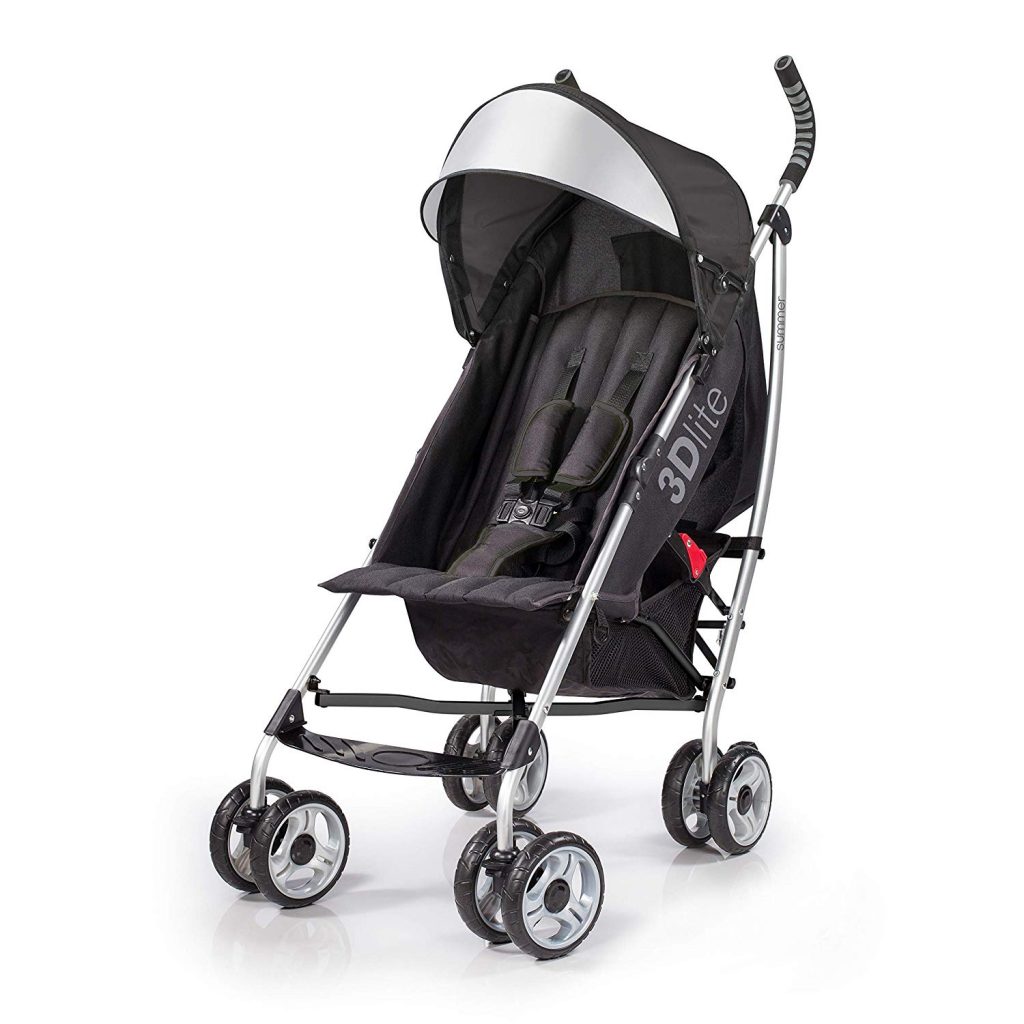 Ok, so it's not small enough to pack in your carry-on, but you should still bring a stroller and check it at the gate instead of at the check-in counter. That way getting your kids through the airport won't feel so much like herding cats. The Summer Infant 3D Lite Convenience Stroller has all the right features: reclining, cup holder, compartments for your stuff, and folds down compactly. Just make sure you get the "Lite" version.
Another great option is the Kolcraft Cloud Lightweight Umbrella Stroller. We've had this stroller for years, and it's a workhorse, helping us (and overcoming the cobblestones) on many trips to Asia, Europe, Mexico, and in the US. It has the same features as the Summer Infant but for a little less money. We recently upped our game to the Kolcraft Cloud Lightweight Double Umbrella Stroller, so we can push around both of our kids.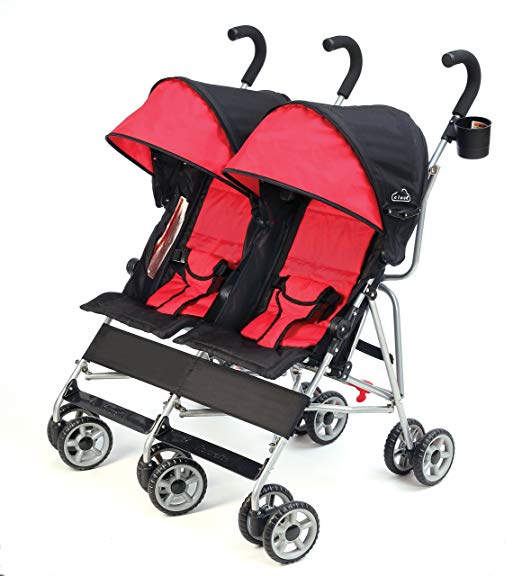 You really can't go wrong with either of these options. And if you're going to invest in one of these, you should go ahead and get the J.L. Childress Gate Check Bag for Single Umbrella Strollers to protect your purchase. We all know that baggage personnel aren't exactly known for taking exceptional care of our belongings.
---
What do you pack in your carry-on that comes in handy in your travels? We'd love to hear from you in the comments below.
Pin Below to Save to Pinterest