Note: This post contains affiliate links. This means we may make a small commission if you make a purchase. This doesn't cost you any more, but it does help us to continue publishing helpful content. Thank you for your support!
Do you ever find yourself talking about how traveling with the whole family is expensive? Yeah, I understand it. But it doesn't have to be that way. Over the years, we found that no matter where you go in the United States or abroad, there will most likely be tons of things to do that won't break the bank. As an example, on our trip to Connecticut, we spent almost nothing on attractions and still had plenty of things to do (and fun) with the kids.
Known as the Nutmeg State, Connecticut is a lot more than just a pass-through state. It's the perfect picture of New England with beaches, seaports, historic architecture, museums, and lots of nature to explore. There's a little bit for everyone in the family.
So next time you plan a trip to New England, make sure to slow down and spend some time discovering Connecticut and its local charm.
Things to Do in Connecticut
From Hartford to New Haven and from Bridgeport to New London, here are 15 free things to do in Connecticut with kids.
1. Bushnell Park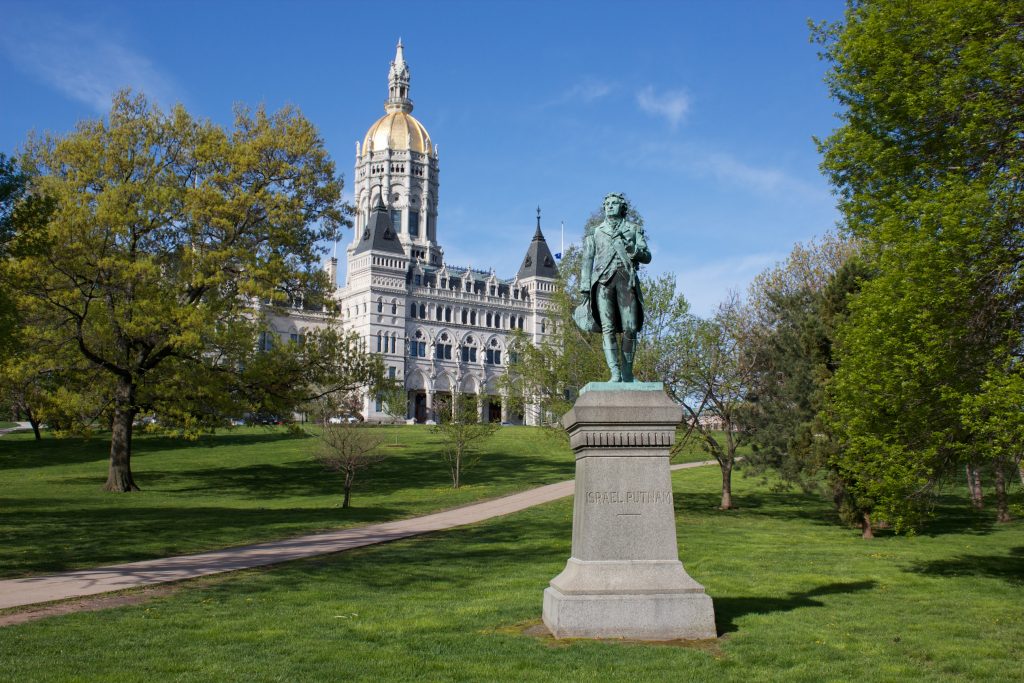 Built in the center of Hartford in 1868, Bushnell Park is the oldest publicly funded park in the United States. Today, it is home to an incredible more than 150 species of trees. You can see all 482 trees online in this survey or go on a free, self-guided Tree Walk Tour.
For the tour, head to the League of Women Voters desk at the entrance to the Legislative Office Building on Capitol Avenue to pick up the Bushnell Park Tree Walk brochure. The tour takes you through Bushnell Park, helping you find more than 40 different species of trees. After the Tree Walk, take the kids to ride the Bushnell Park Carousel for $1/ride.
2. Soldiers and Sailors Memorial Arch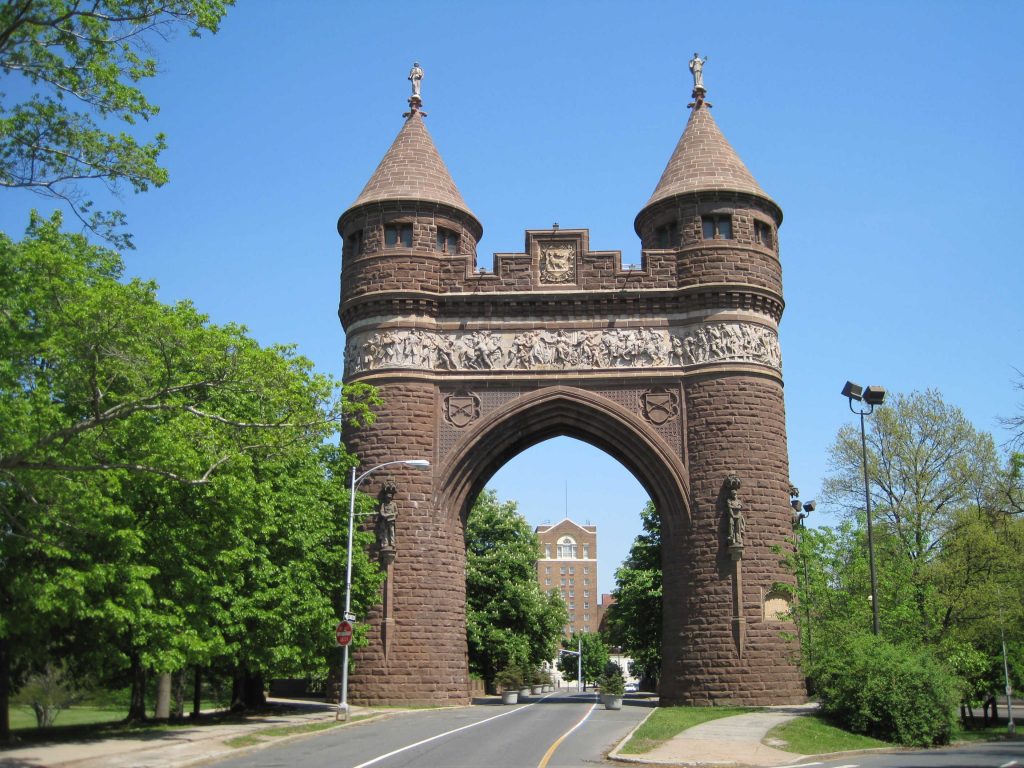 Also at Bushnell Park in Hartford, the Soldiers and Sailors Memorial Arch is one of Connecticut's most well-known monuments. Completed in 1886 in the Gothic style, the Arch was the first permanent triumphal arch to be built in the United States. The Arch honors the 4,000 Hartford citizens who served in the Civil War and the 400 who died for the Union.
Take the free Arch Tour on Thursdays, between 12 pm and 1:30 pm, May through October, to learn more about the monument.
3. Connecticut State Capitol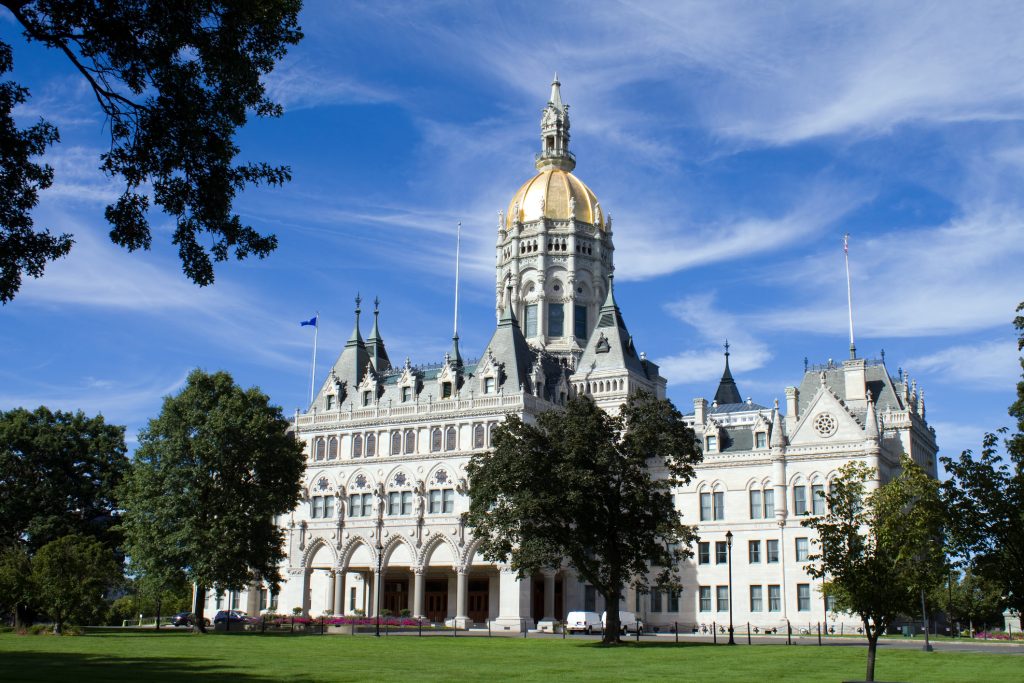 Before you leave the Bushnell Park are, take a free tour of the imposing Connecticut State Capitol with its spectacular gold dome. The Victorian Gothic building was finally completed in 1878 after Connecticut decided to stop alternating capitals between Hartford and New Haven (what a hassle…). Tours begin in the adjacent Legislative Office Building and run multiple times on weekdays only. Self-guided tours are also available.
4. Elizabeth Park's Rose Garden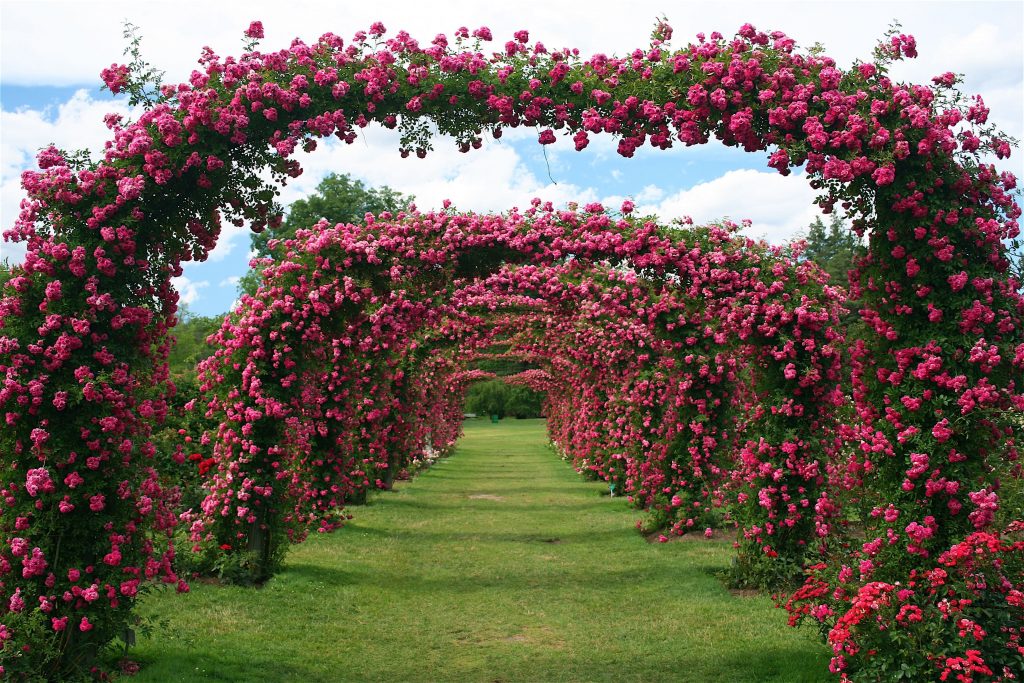 The first municipal rose garden in the United States, Elizabeth Park's Rose Garden began with an area of 1 acre and about 130 rose beds. Today, the Rose Garden is the third largest in the country with more than 15,000 rose bushes and 800 varieties in 2.5 acres. For a breathtaking experience, stroll through the Rose Garden during the Summer months when the roses are in bloom and enjoy the Park's walking trails and greenhouses.
5. Heublein Tower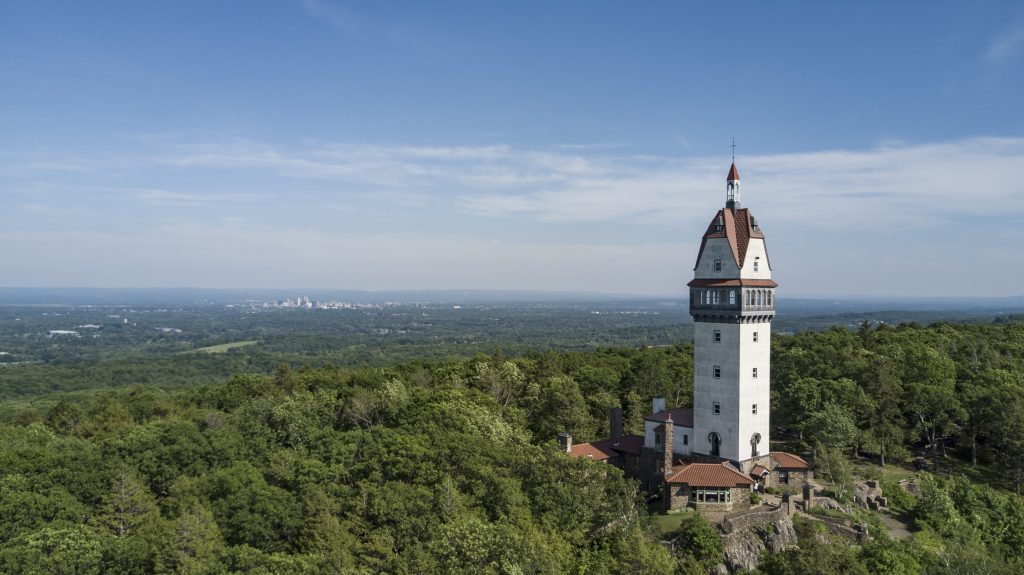 Gilbert Heublein didn't quite build the castle he had promised his fiancée, but he at least built her a tower. Inside Talcott Mountain State Park, Heublein Tower stands at 1,000 feet above sea level, giving you panoramic views of Long Island Sound, the Berkshires, and Mount Monadnock some 80 miles away in New Hampshire. You'll need to hike just over a mile to the top of Talcott Mountain, where the 165-foot tower stands.
6. Submarine Force Library & Museum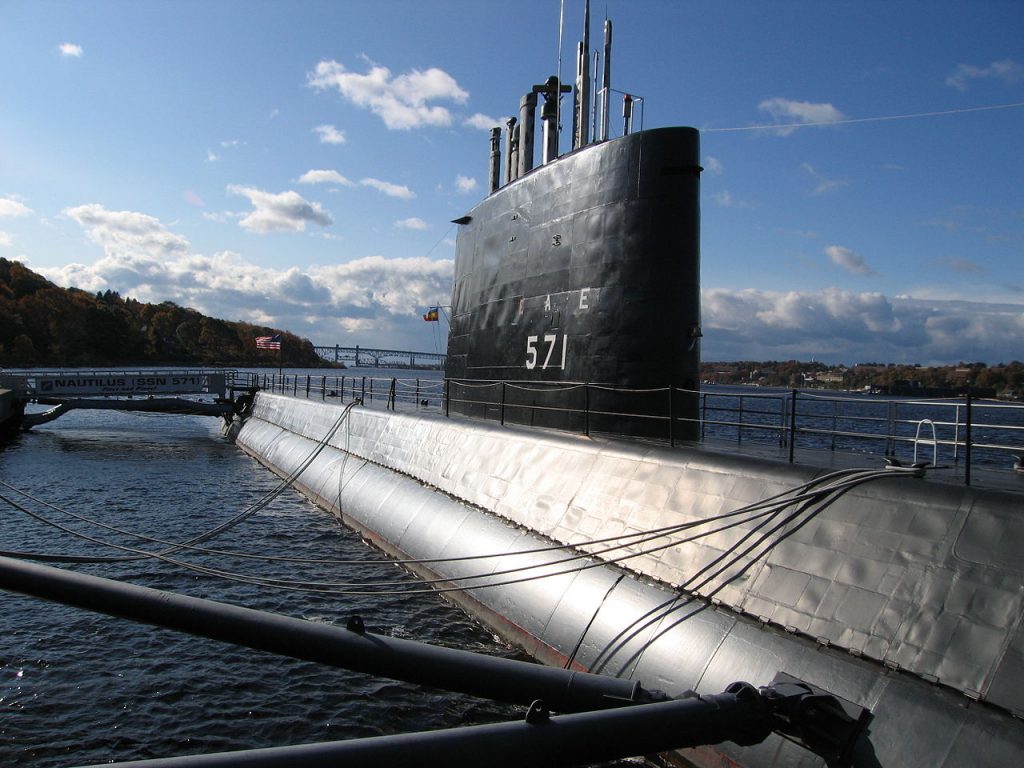 Located in Groton ("The Submarine Capital of the World"), the free Submarine Force Library and Museum houses Nautilus, the world's first nuclear submarine. At the Museum, you can walk into this amazing piece of history and learn about how the vessel could generate its own water and oxygen to stay underwater for months without surfacing. Nautilus was also the first seafaring vehicle to circumnavigate the North Pole.
7. Yale University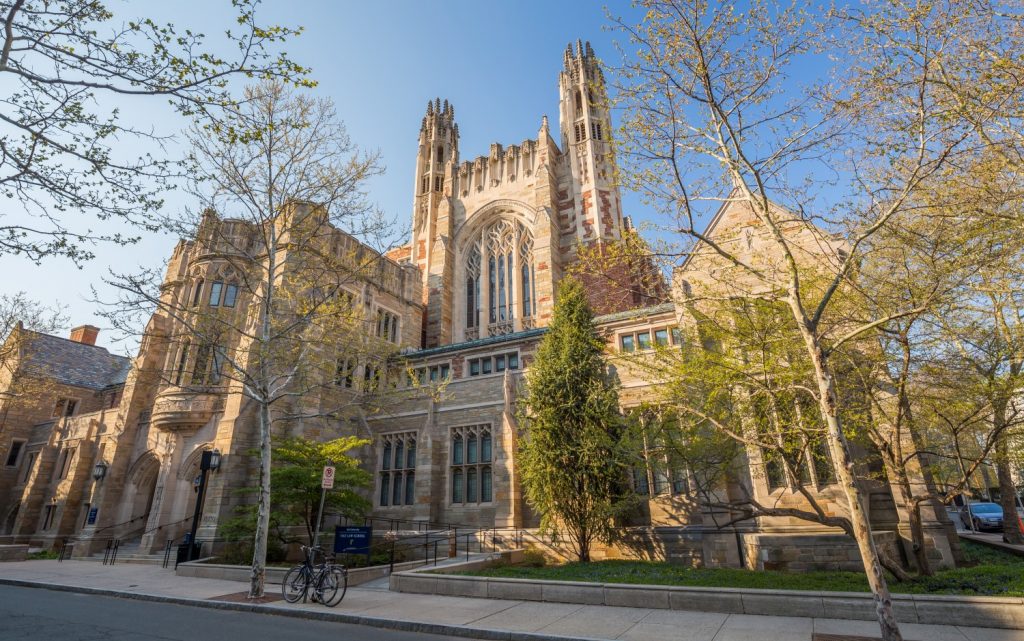 Even if your kids aren't academic geniuses, they can still go to Yale (for the day…). Head to New Haven to join the free, student-led Yale Campus Tour to learn about the country's 3rd oldest university.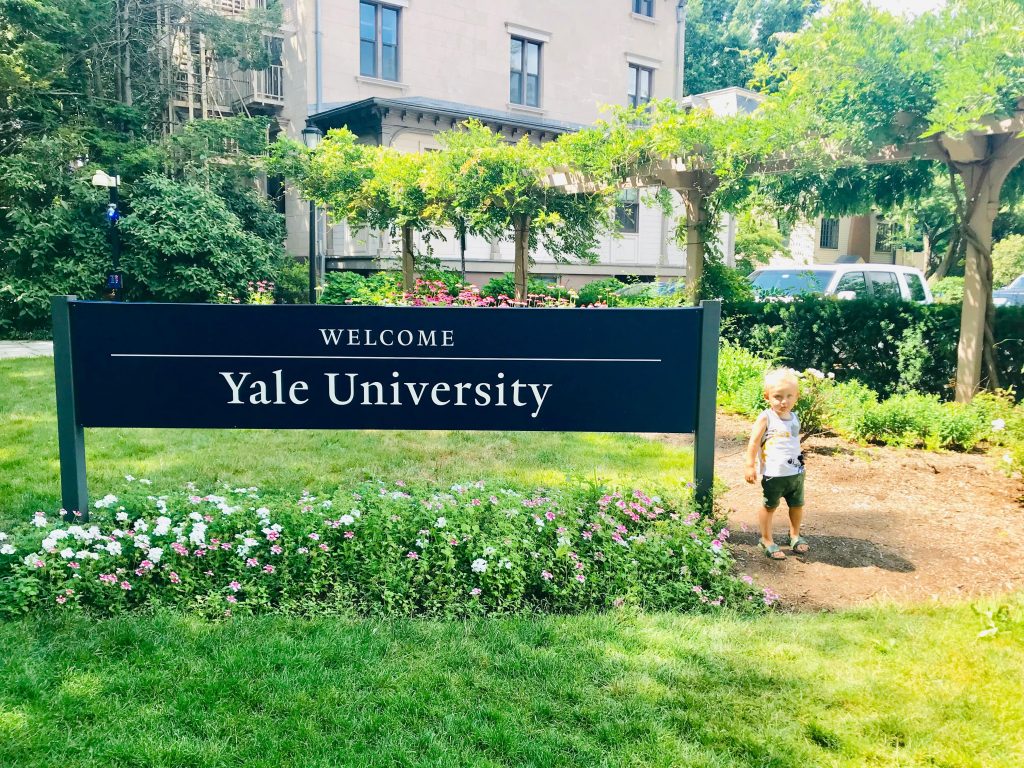 The tour takes you through the central campus area and into the Gothic Sterling Memorial Library and the Beinecke Rare Book and Manuscript Library. As a bonus, if you're fans of Harry Potter, Yale's campus is often compared to Hogwarts because of its gothic architecture.
8. Yale Peabody Museum of Natural History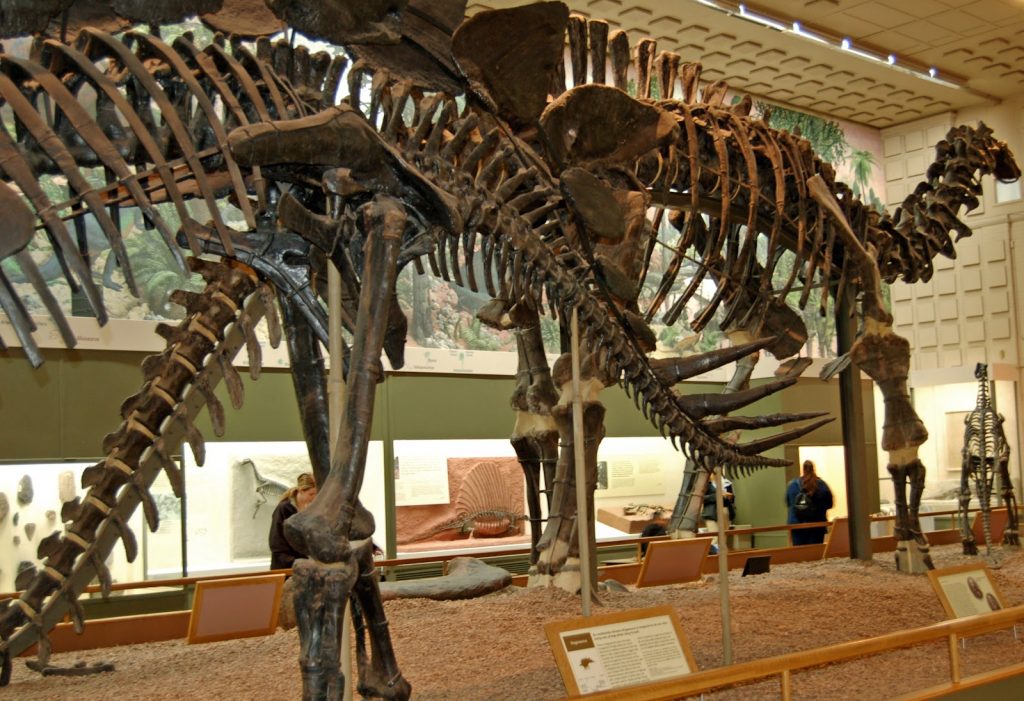 While at Yale, take advantage of free admission to the Yale Peabody Museum of Natural History. Admission is only free between 2 and 5 p.m. on Thursday afternoons from September through June though, so plan your visit accordingly. With free admission or not, the Museum is one of the most influential research organizations in the United States and one of the best things to do in Connecticut with kids.
Don't miss the chance to wow them with the gigantic mounted skeleton of a Brontosaurus in The Great Hall of Dinosaurs. Then take them to see reconstructed skeletons of Camarasaurus, Stegosaurus, and Camptosaurus. Besides dinosaurs, the Museum is also home to one of the world's best gem halls.
9. Lighthouse Point Park Carousel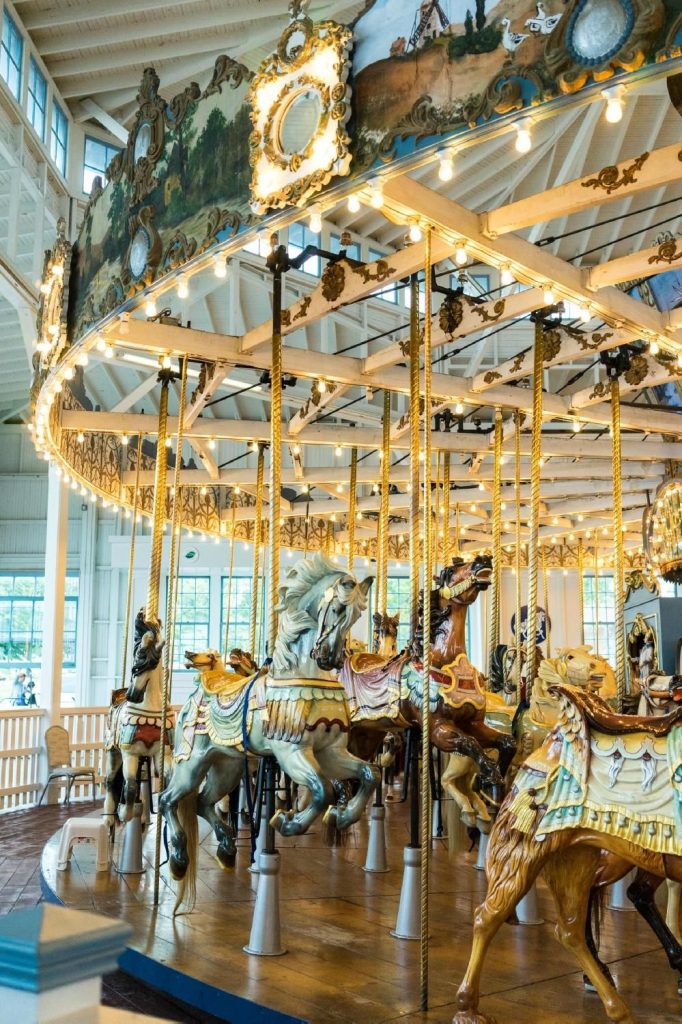 Don't leave New Haven yet. At Lighthouse Point Park, your kids can ride the park's carousel between Memorial Day and Labor Day for a tiny fee ($0.50/ride). The carousel is now over 100 years old and is one of less than 100 carousels still in use today. Besides the carousel, the park also has a splash pad, concessions, and, of course, beautiful views of the New Haven Harbor and Long Island Sound.
Although the carousel ride is practically free, Lighthouse Point Park's parking fees aren't, ranging from $25 to $100/day. To avoid the fee, just park your car outside the park and walk in. Really, it's not a bad way to take in the view and save a little at the same time.
10. Rocky Neck State Park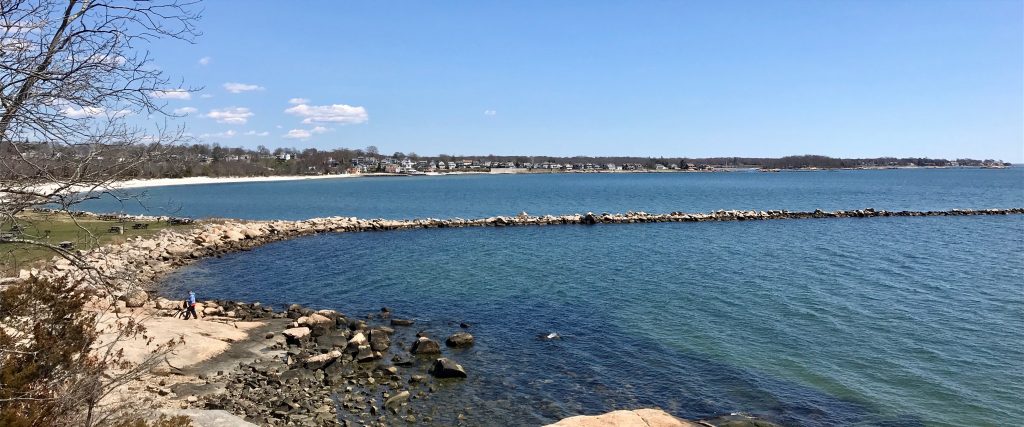 Sand dunes, salt marshes, and a pristine sand beach are all part of the scenery at Rocky Neck State Park. It's a great place to enjoy the beach, explore trails, take in the landscape, and spot wildlife. You can even go camping in the park's 160-site campground. Admission fees apply, but they're not very much.
11. Gillette Castle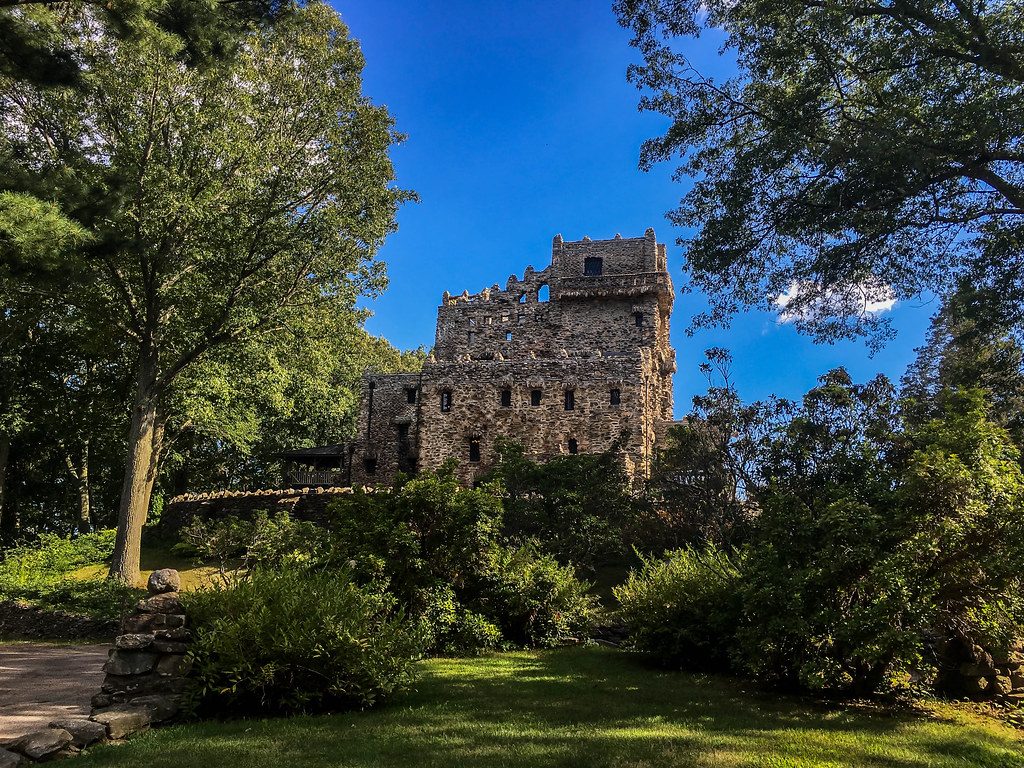 Who says you need to go to Europe to see castles? Gillette Castle is located right here in the United States, between Hartford and New Haven. Ok, so it's not a real castle, but it's still a corkiness and architectural marvel.
Gillette Castle was originally the home of actor William Gillette, most famous for portraying Sherlock Holmes on stage. The actor was a creative genius who infused his house with a number of oddities like trick locks, unique furniture, a movable table on tracks, light switches made out of carved wood, a bar that opened with a secret latch, and many secret doors and passageways. Do you need more to put it on your list of things to do in Connecticut?
Tours of Gillette Castle cost a small fee of $6/adults, $2/kids 6-12 years old, and free for kids under 5.
12. The Barnum Museum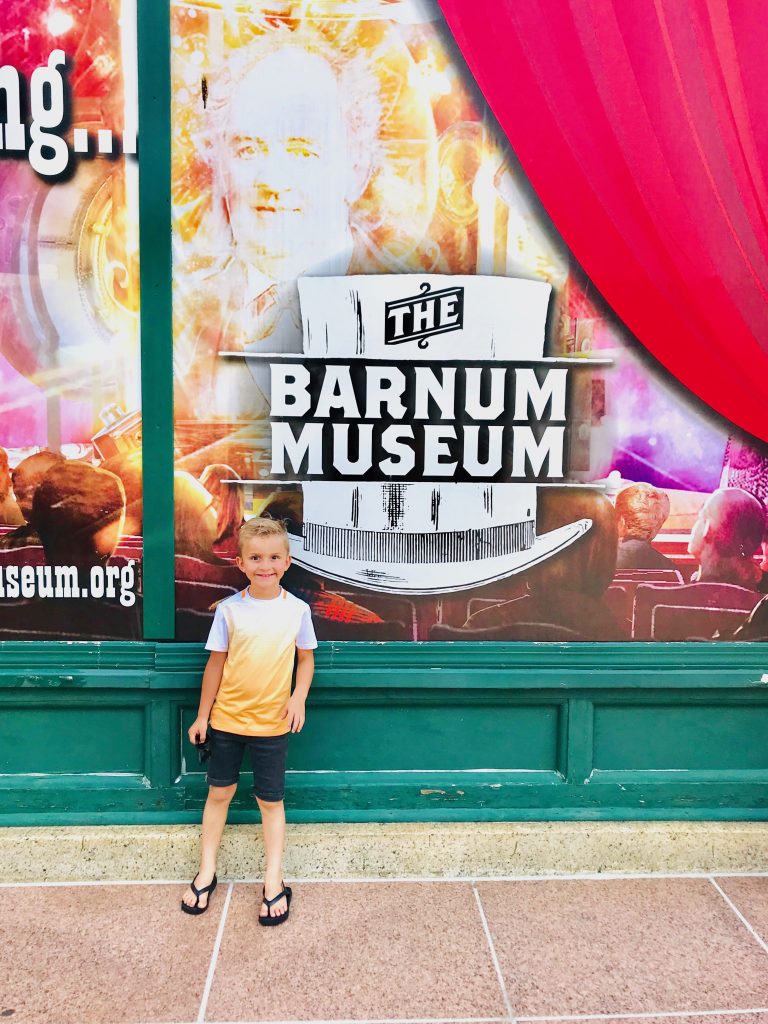 Have you watched The Greatest Showman dozens of times like we have? Then you can't miss the Barnum Museum in Bridgeport. For our son Lucas, the museum was one of the most fun things we did on our trip to Connecticut. He wouldn't stop talking about how cool it was (and singing the movie soundtrack).
The Barnum Museum shows the life and work of Bridgeport's most illustrious citizen P.T. Barnum who was a circus pioneer and showbiz genius. You'll see memorabilia, books, exhibits used in Barnum's museums (like the Fiji Mermaid or the centaur skeleton), and lots of other items that belonged to P.T. Barnum or General Tom Thumb (one of P.T.'s most well know performers). Admission to the museum is free.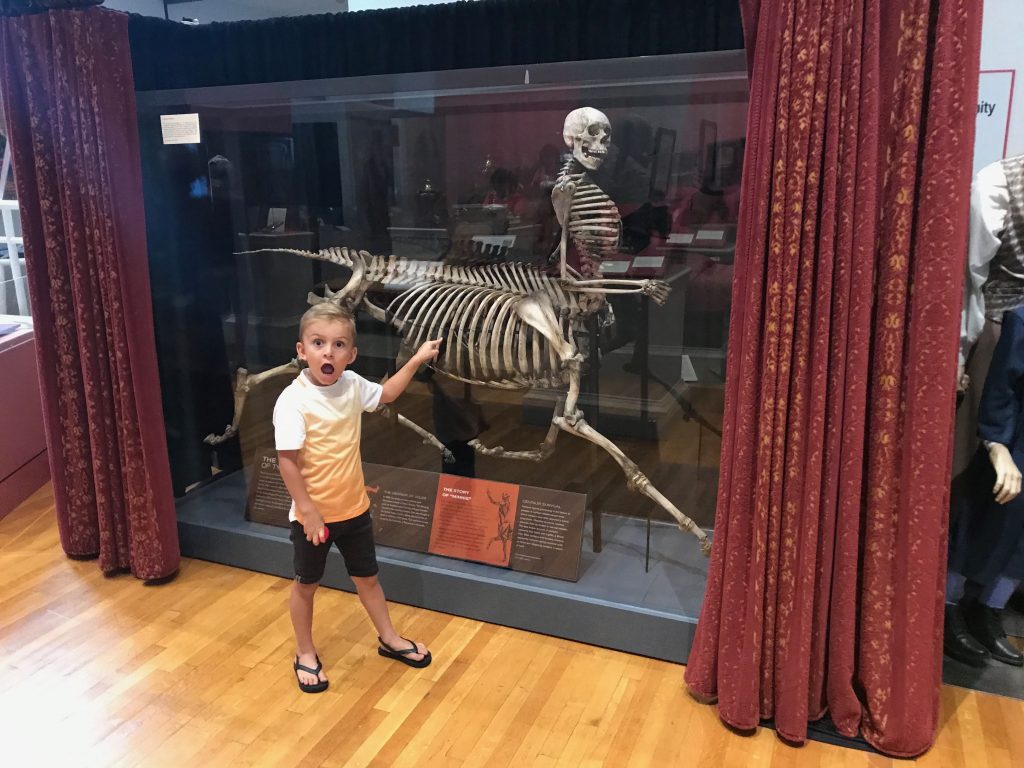 The original museum building (where the Barnum Institute of Science and History was located) was struck multiple times by hurricanes and tornadoes between 2010 and 2012. And there are ongoing efforts to restore it. Currently, the museum is housed in the building next door.
13. Seaside Park
Bridgeport's premier waterside destination Seaside Park is another legacy left by P.T. Barnum. He donated the land and began development of the park in the late 1800s. Today, Seaside Park has running and hiking trails, picnic areas, a long boardwalk, and a beach. It even has a statue of P.T. Barnum where we had to stop, so our son could get a picture. Best of all, you can enjoy unmatched views of Bridgeport Harbor, Long Island Sound, and Black Rock Harbor.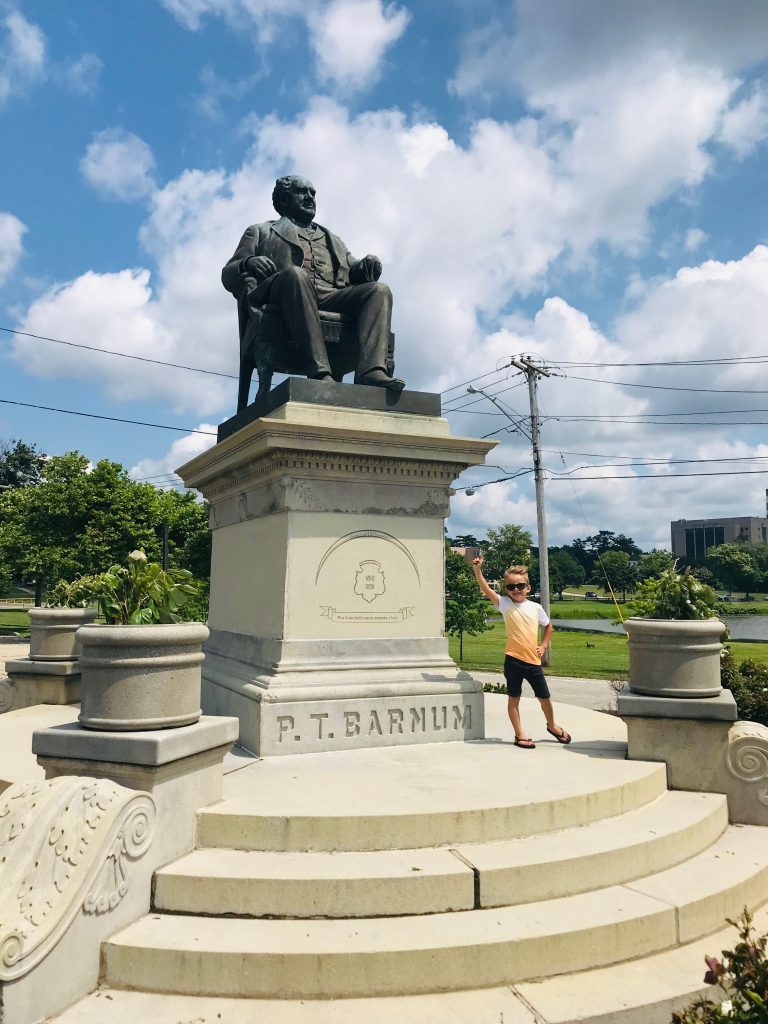 Like Lighthouse Point Park, Seaside Park charges steep parking fees if you're driving in (between $30 and $50/day). So we suggest parking outside and walking into the park instead. Admission will be free that way.
14. UConn Animal Barns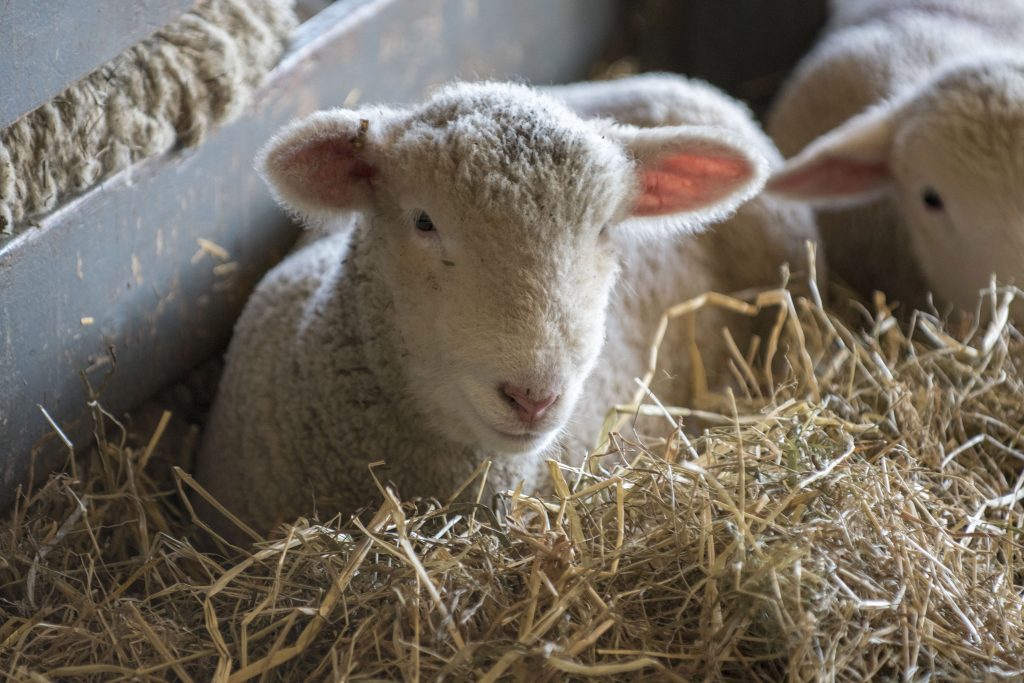 The University of Connecticut's Department of Animal Science opens its barns doors for visitors of all ages to see dairy and beef cows, sheep, and horses. During the Animal Barn Tour, your family will learn about the animals and get a chance to see how the cows are milked at the Kellogg Dairy Center. But it's not a petting zoo, so please keep your hands to yourself and refrain from feeding the animals. After the tour, cap off your visit with some ice cream at the UConn Dairy Bar.
15. Harkness Memorial Park and Mansion

Owing its existence to Connecticut's past as the summer destination of 19th-century wealth, Eolia (as the Harkness Mansion was named) was the summer home of Edward and Mary Harkness. Edward's father made his fortune as a substantial investor in Rockefeller's Standard Oil, and much of that wealth passed on to the family.
Today, the Harkness Mansion is the centerpiece of Harkness Memorial State Park in Waterford. The mansion has 42 rooms, gorgeous gardens on both sides, and incredible views of the Long Island Sound. To say that the place is dreamy would a gross understatement.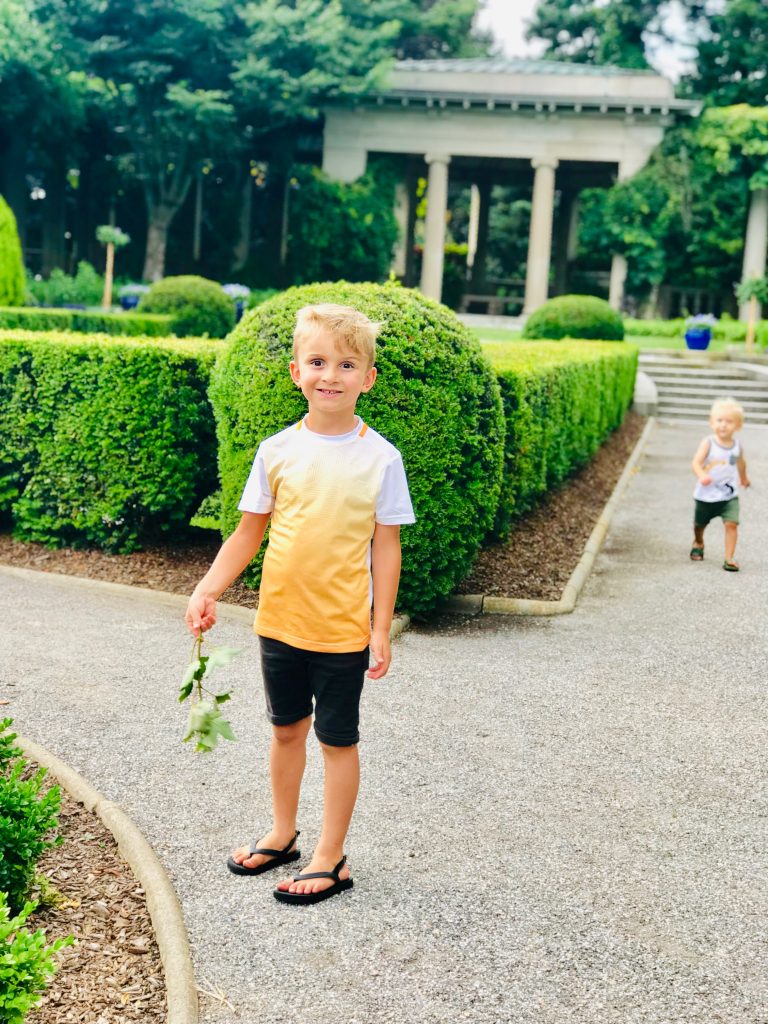 There's a small fee to enter the park, but the Mansion Tours are free.
---
So before you say traveling is expensive, now you have at least 15 things to do in Connecticut that won't cost you much (or anything). If you've been to any or all of these, let us know how you liked and your tips to get the best out of the experience.