How can you afford to take the whole family on vacation so many times per year?
If I had a nickel for every time I've been asked that question, I'd probably have enough to go on another affordable family vacation. I get it. Flights, hotels, and meals for a family of 4 for 2 weeks in Europe isn't cheap. Yes, travel isn't free, but there are ways to make it affordable with Point & Miles.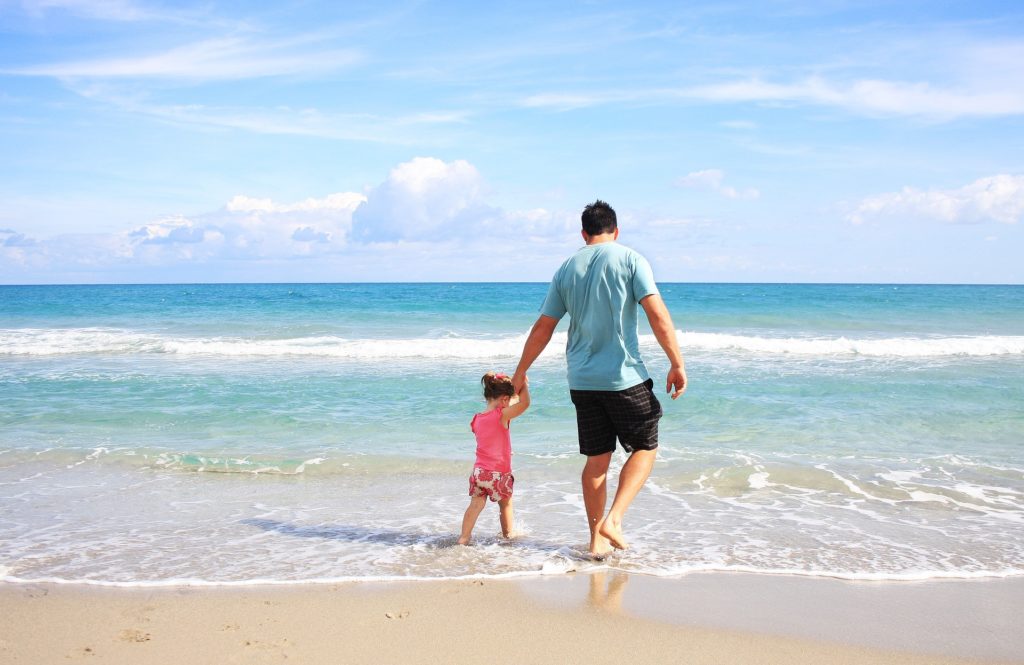 We can travel with the family more often than most because we routinely don't pay for flights or hotels (or both). We use airline miles or hotel points to drastically reduce the amount of money needed for our trips. How else would a typical family of 4 go on the road 4-5 times per year?
What are Points & Miles?
Loyalty programs are everywhere now. You've seen them I'm sure. Starbucks, movies theaters, clothing stores, and even your local grocery store are just a few of them. Companies use them to create, well, brand loyalty and increase revenue from customers who are often willing to go out of their way just to add to their points total. Points mean rewards which are, more often than not, in the form of free stuff.
Airlines and hotel chains have been using points and miles to successfully drive customer loyalty for decades. The more you fly or stay at a hotel and the more miles or points you get, the more free tickets and hotel nights you get. It's really that simple.
But I can't afford to buy enough tickets or pay for enough hotel nights to get enough points to take my family on vacation…
I know. Unless you're traveling a considerable amount of days (probably for work), you won't be able to earn enough miles or points to take your family on vacation (heck, you probably wouldn't have the time anyway). The easiest and fastest way to earn points and miles is by signing up for a credit card with a generous sign-up bonus and putting your family's day-to-day expenses on those credit cards. This strategy will accumulate you enough points in a short period of time to allow for a steady stream of affordable family vacations.
Types of Points & Miles
Airline miles are rewards points that can only be used at the specific airline in which the miles were earned. Points, on the other hand, have more flexible definitions. Yes, they can certainly refer to points earned at a particular hotel chain which can only be used at that chain and its brand. But not all points are made equal. As I mentioned before, the vast majority of points are earned through credit cards any way.
In general, there are two categories of points earned through credit cards: fixed-value points and transferable points.
Fixed-value Points
As you might have guessed, fixed-value points are redeemed for a specific dollar amount of travel. One point might equal $0.01 towards travel for example. So if the ticket retails for $230, you'll need 23,000 points to get it. Since you're buying the tickets as if you were paying cash for them, you will generally earn miles when you fly on those tickets (pretty cool, huh?). These are some of the credit card or loyalty programs that use fixed-value points:
Citi ThankYou points
Capital One No Hassle Rewards
Wells Fargo Rewards
Bank of America Worldpoints
Southwest Airlines Rapid Rewards
Fixed-value points are a great way to buy tickets for domestic travel (travel inside the US for example). However, for almost any international travel tickets, fixed-value points won't make your next family vacation affordable. International economy class ticket can often be $1,000 or more, so you would need 100,000 points to get 1 ticket. It's not much of a family vacation if you're the only one going. For international travel, transferable points are a better option.
Transferable Points
Credit card programs with transferable points allow you to accrue points that can be transferred directly to the airline or hotel rewards program. This puts you in control of how, when, and with whom you might spend your points, allowing you to then take advantage of redemption rewards sweet spots. We have routinely used this strategy to make our family vacations affordable as we travel domestically and internationally. For example:
In 2012, we used 3,000 points to book a $170 night at Element Hotel in downtown Omaha during our that year's Midwest road trip. Redemption value: $0.056/point.
In 2016, we used 10,000 points to a book $583 ticket on Aer Lingus from Dublin, Ireland, to Boston. Redemption value: $0.058/point.
In 2018, we used 12,500 points to book a $340 two night stay at Residence Inn Nashville during Thanksgiving weekend. Redemption value: $0.027/point.
Another great thing about transferable points is that you're stuck with one or two airline or hotel loyalty programs. Each credit card points program has dozens of transfer partners to which your points can transfer, essentially creating different "points currency". There are four main "currencies":
Chase Ultimate Rewards
Marriott Bonvoy
American Express Membership Rewards
Premier Citi ThankYou
Tip: Most transferable points programs give you bonus points when you transfer them. So transferring 20,000 points to an airline program will actually net you 25,000 miles, stretching your points use even further!
Earning Points & Miles
What's the point of points if you can't accumulate enough to actually make your family vacation affordable? Earning points and miles is really easy through credit card sign-up bonuses and normal everyday spending.
Credit Card Sign-up Bonus
By far, for most families, the biggest increase in your points and miles total will come from credit card sign-up bonuses. See, most credit cards nowadays offer promotional points bonuses simply for signing up and being approved for a credit card. Bonuses typically range from 30,000 to 100,000 points, with larger bonuses being harder to come by.
Over the years, we have earned 100,000s points from sign-up bonuses alone, allowing us to comfortably enjoy several family vacations per year. It is possible to take a whole family of 4 on an international vacation with a single sign-up bonus. You may even get two vacations out of it if you find the right redemption sweat spots.
Normal Everyday Spending
Any time you make purchases with your credit card, you will earn at least 1 point per dollar spent. However, a number of credit cards offer bonus points categories in which you will earn more than 1 point per dollar. Maximizing your spend in bonus categories will increase your points and miles total more quickly. More points equal more affordable family vacations.
These are a few of the best credit cards out there to earn multiple points per dollar on common, everyday purchases:
Chase Sapphire Preferred – 2 points/dollar on dining and travel
Chase Sapphire Reserve – 3 points/dollar on dining and travel
Marriott Bonvoy American Express – 6 points/dollar at Marriott hotels
Citi Premier Card – 3 points/dollar on travel and gas
Finally, you can use your credit cards for all your normal expenses like gas, dining, groceries, etc. But you can also use your credit cards to pay your utilities, rent, mortgage, and even your federal tax payments. A typical family of 4 will generate enough expenses in one year to accrue at least 100,000 points each year.
---
So now you know. You can use this strategy to accumulate points doing the exact same things you're doing today (i.e. paying bills, going out to dinner, taking the kids out for ice cream, putting gas in your car…). Just make sure you're using the right card for the expense to maximize your points accrual, and you'll have enough points for an endless supply of affordable family vacations.