If you've come this far, it's clear that you like to travel, or better, you'd like to travel more. But you have a family with kids, and you feel like "travel" and "kids" just shouldn't be in the same sentence. Plus, "who can afford to do that?" And even the dreaded "my kids will never remember our trips…"
Don't worry! We're here to help.
Good news: we've been there.
More good news: there are plenty of ways to make family trips enjoyable, affordable, and memorable. Traveling as a family with kids is not just doable. It's a lot of fun!
How we got here
We're Carlos and Rachel Freitas. We're from the American Midwest (well, sorta, but more on that later). And we have two incredibly curious boys Lucas (6) and Ian (2).
Travel is one of our family's biggest passions. With the right tools, we've been able to do quite a bit of it over the last dozen years and create memories with our kids.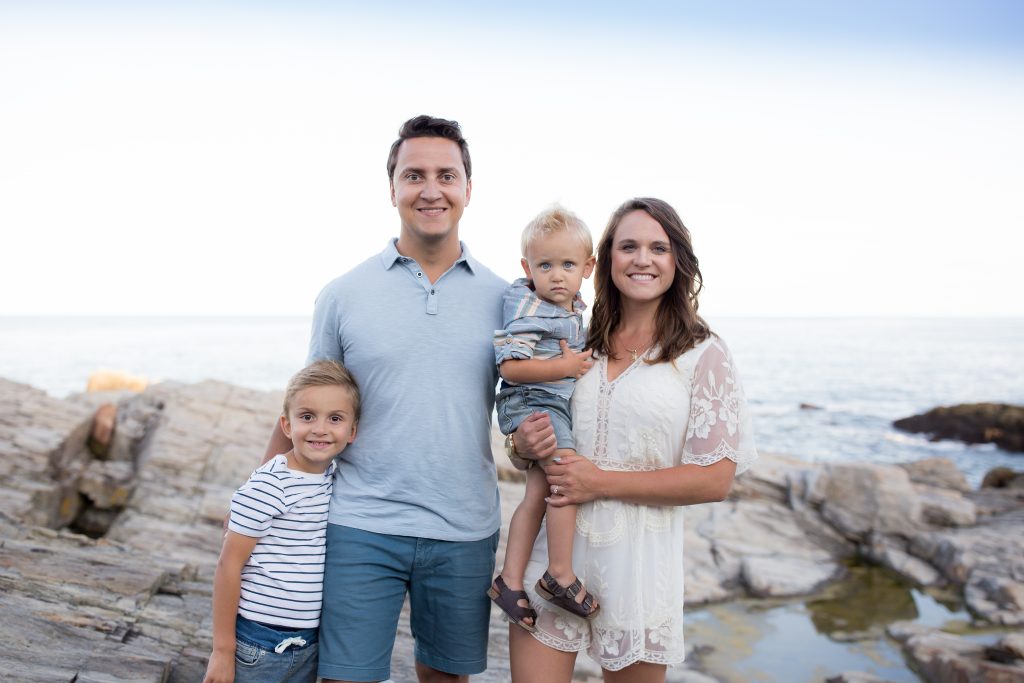 A little bit about Carlos…
He was born and raised in the jungles of the Brazilian Amazon (ok, not quite the jungles, but that's what everyone thinks when he says he's from the Amazon). He comes from a family of travel addicts (his parents have been to 115 countries and counting!). Carlos' parents are the original Kids+Suitcases.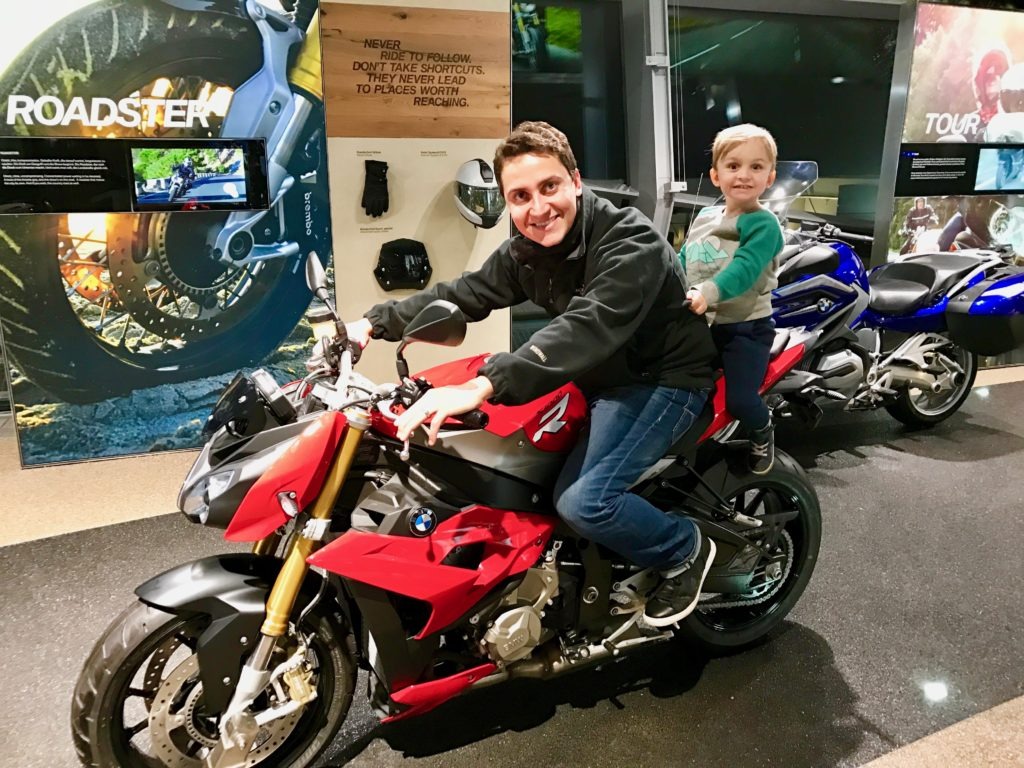 Being the youngest of five in his family, he went on his first international trip, to Venezuela, when he was only 18 months! Carlos is no stranger to traveling in a pack and on a budget. Over the last 30+ years, he's logged countless miles and created many life experiences.
A little bit about Rachel…
Unlike Carlos, she was born in the Midwest living in West Virginia until she was 9. She then moved with her family to Indianapolis, Indiana, where she's been since. Like most families, Rachel's traveling experiences were exclusively from road tripping around the Midwest on family-centered vacations. Typically to a beach or a lake or to a park for the occasional camping trip. Her family wasn't keen on air travel, so she didn't travel much.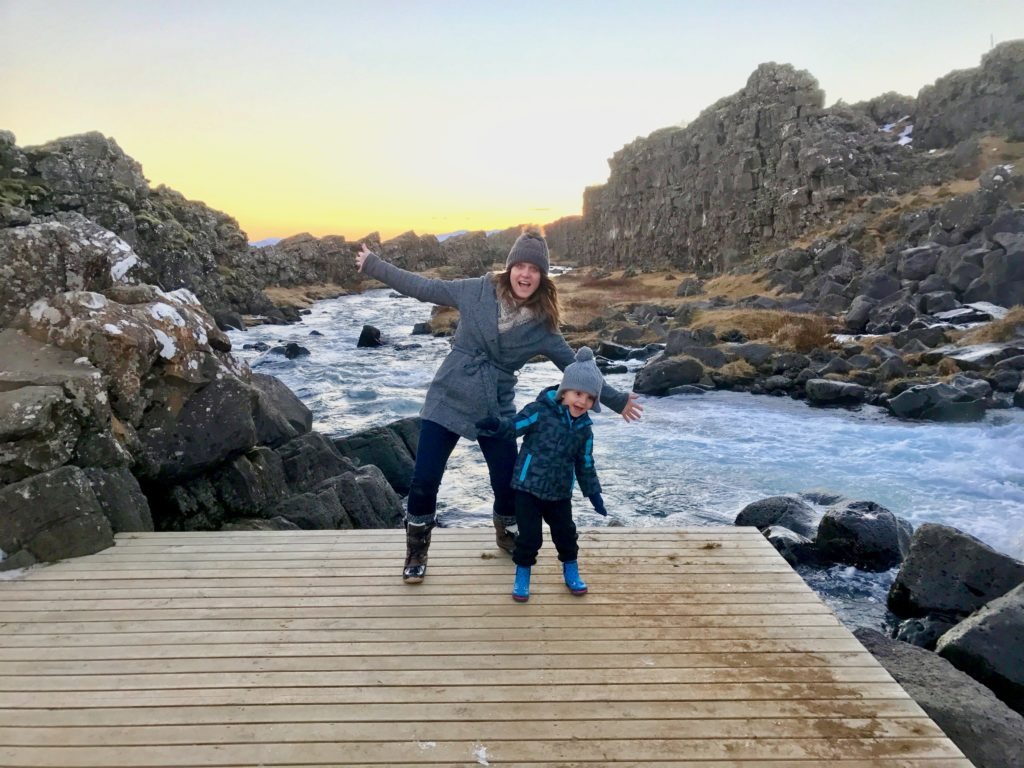 It wasn't until 2006, at the age of 20, that Rachel went on her first international trip (and got on a plane for the first time!). It was a mission trip to an orphanage in the jungle near Morelia, Mexico.
Talk about an eye-opening experience for a first time in the air! There were all the obligatory scary things like taking off and landing, and turbulence. What about the long hours spent beside people you don't know? Snoring anyone? And the sounds of different languages after landing at your destination…?
Little did she know this would be just the beginning of these kinds of wonderfully interesting experiences. 
Together
Carlos and Rachel have never stopped traveling together since that first memorable trip to Mexico together in 2006. As their family grew, they have added to the crew members.
Lucas is busy being a 1st grader and trying to learn Portuguese. And Ian is a feisty toddler who is not afraid to offer an eye roll or a high five to anyone. To date, Rachel, Carlos, and the boys have been to:
5 continents
40 countries
171 cities
Countless trips and mishaps
We've done 100% of it without a luxury-size budget.
As a typical family (house in suburbs, 2 cars, 2 kids…no pets though), we know where you're coming from. The thought of figuring out the logistics, packing the WHOLE family, spending tons of money, and dealing with unruly kids as you travel to a different country sounds entirely not worth it.
We're here to help you overcome your travel hang-ups and make your travel dreams possible EVEN with kids!
What you'll learn
We created Kids+Suitcases to share our experiences and the best travel tips we've learned in the last 12 years of traveling as a family. These are battle-tested tips, advice, and suggestions to help you see more for less and make your family trips a true reality! There are also plenty of failures that you can learn from and avoid when you travel with your kids.
Itineraries and advice on the best things to do in destinations across the world
Travel-tested tips from 12+ years of experience
Detailed cost breakdowns to help you better budget for your trip
Points and miles strategies to make your family vacations affordable
Product reviews that let you decide what works best for your family
Stories from the road: our successes, our failures, and everything in between
In all of it, these are our honest, personal opinions and experiences. These are places we've visited, food we've eaten, and products we've used. Our family travels to real places just like yours, and our desire is for you to share in our experiences and get inspired to create your own!
Happy Travels.
Carlos & Rachel Freitas
Join our Community