When I decided to get serious about our family's points and miles strategy, the Chase Sapphire Preferred was the first card I ran to. It's a great all-around card with fantastic perks that can save you literally $10,000s. But the sign-up bonus and bonus points categories just make the Chase Sapphire Preferred a perfect card for families getting into accumulating points for family vacations. If you already have the Sapphire Preferred, you might want to look into getting the Chase Sapphire Reserve to complement your points strategy.
Here's what I think about the Chase Sapphire Preferred.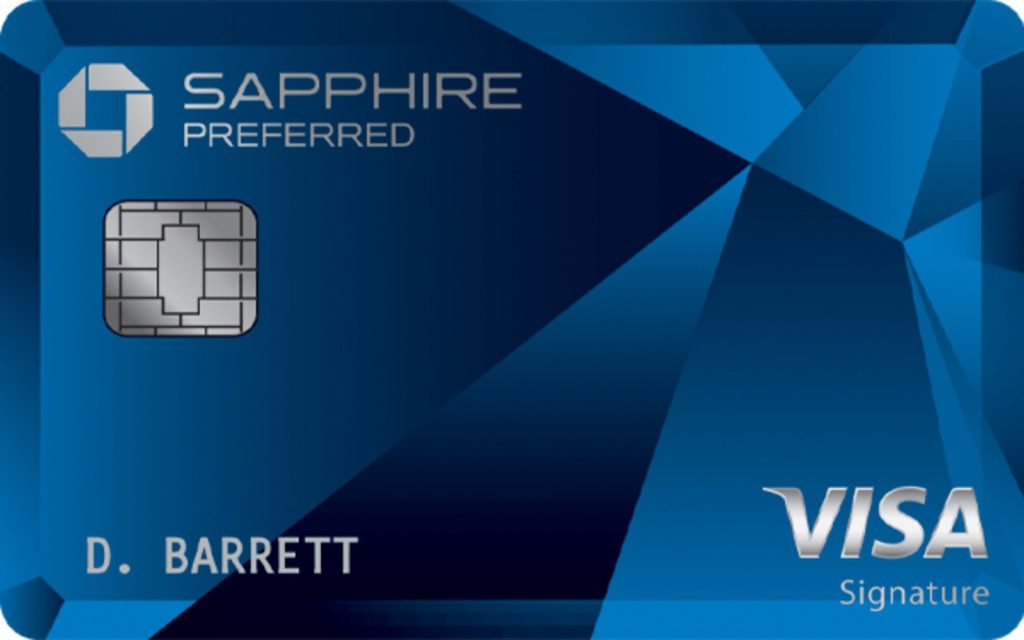 60,000 Points Sign-up Bonus
For a long time, the Chase Sapphire Preferred has typically offered 50,000 Chase Ultimate Rewards points just for signing up. But recently Chase decided to up its game with this card and started offering 60,000 points. So now is a great time to sign up for the Sapphire Preferred.
Also, Chase Sapphire Preferred cardholders can redeem Chase Ultimate Reward points directly on the Chase Ultimate Rewards travel portal for a fixed value of 1.25 cents/points. So in Chase's travel portal, you are getting $750 worth of travel right off the bat with the 60,000 points sign-up bonus.
However, you can choose to transfer Ultimate Rewards points to one of Chase's 13 travel partners and maximize the value potential of the bonus. By transferring points to travel partners, you will increase the dollar value of points by 0.75 cents on average, earning you a total of $1,200 in travel for the entire 60,000 points bonus. That's equivalent to more than 12.5 years of the card's annual fee of $95.
Earning Points
Besides the massive sign-up bonus, with the Chase Sapphire Preferred, you'll earn 2x points on travel and dining purchases anywhere in the world and 1x points on all other purchases. The great thing about these bonus points categories, in particular the additional points on travel, is that Chase defines them very broadly. So you will earn 2x points on a wide array of purchases that don't seem to fit either travel or dining. For example:
Ride-share services (Uber and Lyft)
Home-sharing service (Airbnb and HomeAway)
Rental cars
Street parking
Tolls
Airport parking
Food delivery services
The additional point per dollar the Chase Sapphire Preferred offers in travel and dining makes it easier to rack up points that will turn into more travel for your family. If your family spends on average $1,000/month in travel and dining (don't forget the broad purchase categorization I mentioned), the Chase Sapphire Preferred will earn you an additional $240/year in points value (think one more free ticket).
Redeeming Points
You can choose to redeem points directly on Chase Ultimate Rewards travel portal for a fixed value of 1.25 cents per dollar as I mentioned before. Redeeming points there is simple. It's almost identical to simply going to a travel portal like Expedia, selecting flights and/or hotels, and booking (in fact, Chase's portal is powered by Expedia). The points will be debited from your points total, and you'll be good to go on your next family vacation.
However, to maximize your redemption value, you may transfer your points to one of Chase's 13 travel partners and take advantage of better redemption sweet spots.
One great option is to transfer 26,000 points to British Airways for a round-trip award flight from Boston to Dublin, Ireland, on Aer Lingus. Or you can use 25,000 points (as British Airways Avios) to fly to Hawaii on American Airlines or Alaska Airlines from the West Coast. If a place to stay is what you need, you can transfer Chase Ultimate Rewards points to World of Hyatt and book a night at the Andaz Costa Rica Resort at Peninsula Papagayo for 15,000 points (a $1,077/night hotel!).
And there are a lot more redemption options to choose from.
Airline/Hotel Partner
Estimated Transfer Time
Transfer Ratio
(Chase > Partner)
Aer Lingus
Instant
1:1
British Airways
Instant
1:1
Flying Blue (loyalty program of Air France & KLM)
Instant
1:1
Iberia
Instant
1:1
JetBlue
Instant
1:1
Singapore Airlines
1-2 days
1:1
Southwest
Instant
1:1
United Airlines
Instant
1:1
Virgin Atlantic
Instant
1:1
Hyatt
Instant
1:1
IHG
1-2 days
1:1
Marriott
1-2 days
1:1
Ritz-Carlton
Instant
1:1
Other Perks
No Foreign Transaction Fees
You will pay no foreign transaction fees when you use your card for purchases made outside the United States. For example, if you spend $5,000 internationally, you would avoid $150 in foreign transaction fees.
Trip Cancellation/Interruption Insurance
It's unfortunate, but sometimes your trip is cut short because of severe weather or sickness. When it does, the Chase Sapphire Preferred can reimburse you up to $10,000/person and $20,000/trip for pre-paid, non-refundable travel expenses, including fares, tours, and hotels, when paid with the card.
Rental Car Collision Damage Waiver
When paid with the card, the Chase Sapphire Preferred provides primary coverage and reimbursement up to the actual cash value of the vehicle for theft and collision damage for most rental cars in the U.S. and abroad.
Baggage Delay Insurance
Reimburses you up to $100/day for up to 5 days when your luggage is delayed for over 6 hours. The reimbursement is good for toiletries and clothing.
Trip Delay Reimbursement
If your flight, train, bus, or ship is delayed more than 12 hours or requires an overnight stay, you and your family are covered for unreimbursed expenses, such as meals and lodging, up to $500 per ticket.
Purchase Protection
Covers your new purchases for 120 days against damage or theft up to $500/claim and $50,000/credit card account.
Extended Warranty Protection
Extends the U.S. manufacturer's warranty by an additional year, on eligible warranties of three years or less.
Who is the Chase Sapphire Preferred for?
The Chase Sapphire Preferred is a great card for families that want to start traveling with points and miles and make family vacations more affordable.
Better than average sign-up bonus (60,000 points)
Relatively low annual fee ($95)
Dollar value of sign-up bonus ($1,200) is more than 12 times the annual fee
Gives access to Chase Ultimate Rewards travel partners
Other perks like Trip Cancellation Insurance, Bag Delay Insurance, and Trip Delay Insurance could potentially save you $10,000s on your next vacation