Calling home while on an international trip can be a hassle. And if you're not careful, it can cost you a pretty penny as well. With all the technology and competition around, it's about time there were ways to make it easy and cheap to call home when traveling abroad.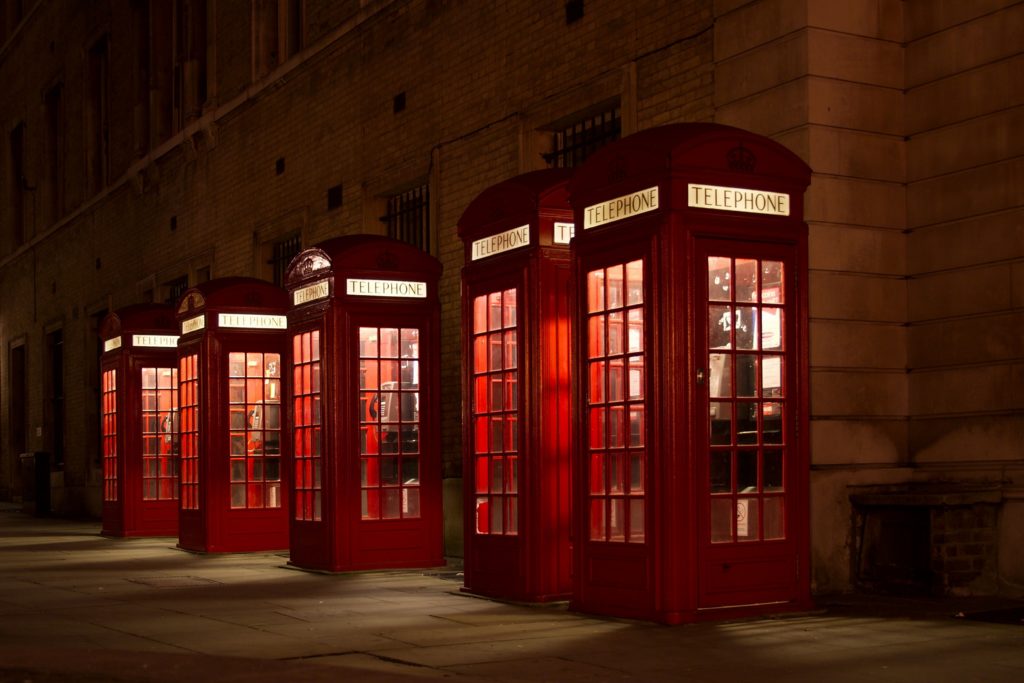 For the longest time, I used FreedomPop's Global Roaming SIM to call, text, and use data almost anywhere in the world. And best of all, it was all free. The free plan included 200 MB of data. And that was more than enough because the only data we needed was the occasional looking up an address or walking directions when we were on the go. Heavier browsing, videos, photo uploads, etc. could all be done at the hotel when we got back to WiFi.
However, those days are sadly gone. FreedomPop has discontinued its Global Roaming SIM program. But there are still several options to make it easy to stay in touch with the office and loved ones while traveling virtually anywhere in the world. Here are 5 cheap, road-tested ways to call home when traveling abroad.
1. Sprint Global Roaming
For a few years now, we've used Sprint Global Roaming for a majority of our communication needs when traveling internationally. Sprint Global Roaming enables international roaming in more than 200 destinations around the world. And best of all, the service is INCLUDED with most Sprint plans. With Sprint Global Roaming, you get:
Free text
Free basic data (technically 2G speed, but we've found that in practice it's 3G, which is faster)
Cheaper 4G/LTE data ($2-$10/day or $10-$50/week)
Voice calls at $0.25/minute
If you're traveling to Canada or Mexico, Spring Global Roaming gets even better. Customers on Sprint's Unlimited plans get essentially the same services as they do in the U.S. (free 4G/LTE high-speed data, calls, and texts). For no additional fee! It's hard not to like Sprint Global Roaming, especially for the price.
There are, however, a few caveats, but none are deal-breakers to us:
Must have an LTE/GSM capable smartphone — iPhone and Android phones are LTE/GSM
Voice calls are not free — but you can use the free unlimited data to place a voice call through an app (more on that later)
Undoubtedly, Spring Global Roaming has made communicating with friends and family at home a breeze. There's no activation, no hassle, no need for a different phone, and it's FREE (for Sprint customers of course). For families enrolled in one of the "big 4" mobile carriers, Sprint Global Roaming is the cheapest way to communicate when traveling abroad.
2. T-Mobile Simple Global
Like Sprint, T-Mobile includes International Roaming with a number of its plans: T-Mobile ONE, Simple Choice, New Classic, and Select Choice. The specifics of the offering are almost identical to Sprint Global Roaming:
Unlimited texting
Unlimited 2G data
Voice calls for $0.25/minute
In Mexico and Canada, unlimited calling, texting, and data with up to 5 GB at 4G/LTE speeds
T-Mobile customers can add faster data for $5/day and receive 512 MB of data at up to 4G/LTE speeds and unlimited calling for 24 hours. That's quite a bit less data than what Sprint customers get with a day pass. Other than that, T-Mobile Simple Global is a very good option as well.
3. Apple FaceTime, Google Hangout, and WhatsApp
The advent of video/voice call apps has narrowed the gap and made it a lot cheaper to communicate with friends and family while traveling internationally. The only requirement is that a decent WiFi connection is available, so you can connect your smartphone to the Internet. Once connected, you can very easily "call" people back home through Apple FaceTime, Google Hangout, or WhatsApp.
Now, here's the best part. If you're on Sprint or T-Mobile, because you have unlimited international roaming data, you can connect to the Internet on the go! So you don't have to wait to get back to the hotel to access the WiFi. Or buy a coffee at the Internet Cafe just to get the WiFi access code. Even though both Sprint and T-Mobile only include data at 2G speeds, in our experience, the connection speed has been more than enough to place a "call" on the go (without WiFi). Sprint/T-Mobile International Roaming coupled with an Internet calling app is the perfect way to call home from abroad on the cheap.
Keep in mind that Apple FaceTime and Google Hangout will only work with iOS-to-iOS and Android-to-Android respectively. You won't be able to use FaceTime on your iPhone to call a friend who has an Android phone (and vice-versa).
For that scenario, you need an OS-agnostic app like WhatsApp. We use WhatsApp for a whole lot more than just circumventing the iOS/Android technology chasm. It's our primary communication medium with family in Brazil and Mexico, allowing us to talk and text freely as long as there's an Internet connection. If you choose to use WhatsApp to call family, they will also need to have the app installed on their phones.
4. Rebtel/Skype
Between Sprint Global Roaming and FaceTime/WhatsApp, we have our bases covered. Occasionally, however, we do need to place a "traditional" call. Like when we were in Edinburgh, Scotland, and I needed to talk to the company running the tour we had set up in Dublin, Ireland, for two days later. I couldn't just simply place a call to Paddywagon through FaceTime or WhatsApp because I needed to call a landline.
Here's where I employ the third leg of our communication scheme. I personally use Rebtel to place calls to landlines, but Skype will work as well. I use Rebtel because it's a cheaper way to call home when we're abroad, and I still have credits there (the calls are so cheap, it'll take me the rest of my life to use $10).
Rebtel and Skype are both phone/tablet apps. To place a call, just open the app and type in the number you need to call with country and area code. You will need an Internet connection to place the call, so use WiFi or your free data if you have Sprint or T-Mobile.
Why not just use the voice service on your Sprint and T-Mobile international roaming plans? Well, I guess you could, but you may recall Sprint and T-Mobile charge $0.25/minute to place a call to the U.S. when you're away. Rebtel charges you nothing per minute to call landlines or mobile phones in the U.S.
That's right. Nothing. Nill. Zilch. Go ahead. Call and talk as much as you want. Skype, on the other hand, has a subscription model, so it'll cost you at least $2.99/month (you can cancel anytime) to call a number in the U.S.
Rebtel is consistently cheaper when calling other countries too. Remember when I called Paddywagon in Dublin? I paid $0.01/minute with Rebtel (versus $0.03/minute with Skype or $0.25/minute with Sprint). I have also used Rebtel to call and confirm hotels or tours even when I'm home because it's just a much cheaper way to call abroad.
5. Buy a Separate SIM Card
You can always buy a local or regional SIM card in any country/region that uses LTE/GSM, including all of Europe. A SIM card is a tiny chip that resides inside your phone and can be easily slotted in and out. The SIM card from the region you're in lets you keep almost all the same benefits you enjoy at home, but you pay local rates
There are some SIM cards that offer even better value, allowing you to call the U.S. for a lot less than by just using international roaming from your U.S. carrier. Regional cards for Europe, for example, start at around $20 and can be replenished with a credit card.
Most international roaming cards come with a Europe and a U.S. number through which people at home can reach you without paying international rates.
Not Cheap Ways to Call Home – AT&T and Verizon
If you're an AT&T or Verizon customer, you can certainly use those carriers' international roaming plans. But it'll cost you a pretty penny. So I don't recommend them at all unless you're in a pinch and don't need to use your phone much when you're away.
Both carriers charge daily rates to use your phone as you would in the U.S., that is with full talk, text, and data capabilities. With Verizon's TravelPass, you can use your plan in Mexico and Canada for $5/day or $10/day in other countries. AT&T customers can add an International Day Pass for $10/day per device, to use talk, text, and data in more than 100 countries.
---
So there are ways to call home without breaking the bank. If you haven't before, use one or more of these travel-tested ideas to communicate with people back home next time you're on the road. If you have your own strategies, please share them below in the comments. We'd love to hear your thoughts.